But first... here's a picture I drew yesterday in Oxford with
Mo-Bot High
creator
Neill Cameron
and
David O'Connell
!
Click here
if you'd like a slightly larger version for you or someone you know to colour in. (See if you can guess who drew which part!)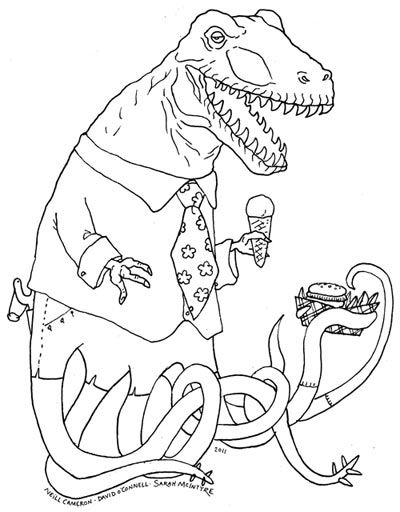 Dave and I went up to Oxford for another meeting with our publisher David Fickling about the picture book we're co-writing and co-illustrating. But before our meeting, we stopped by the new offices of the
Phoenix Comic
, set to launch in six months. (I was so curious!) Here's Dave at the front door: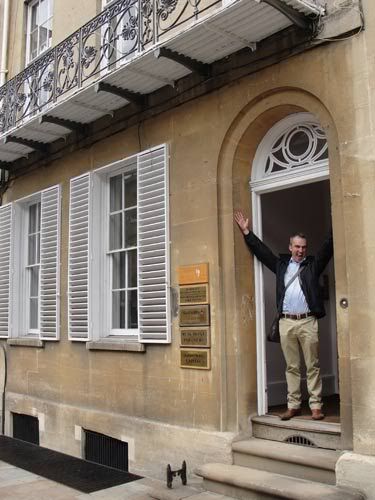 The Phoenix Comic blazes the same amazing comics trail as the earlier
DFC magazine
, with much of the same editorial team, but this time set up as its own business and a three-year guaranteed run. Here I am with
Ben Sharpe
, my lovely editor who worked with me on
Vern and Lettuce
. He gave me wonderful amounts of freedom with the weekly strip, mostly just giving me encouragement and telling me to go ahead with it. I really miss working with Ben, and I'm so glad he's back!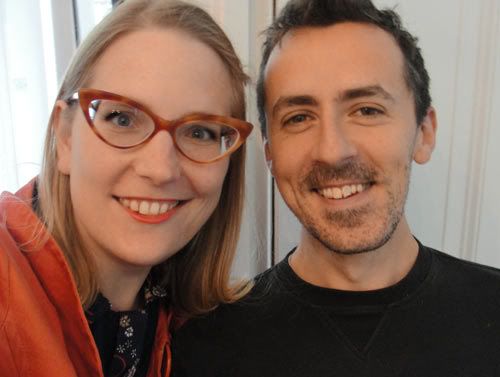 (
Collapse
)