Whatever you think of it's status as fine art, there's always something rather wonderful about a ship in a bottle. I passed
this giant version
on the plinth on Trafalgar Square yesterday evening.
And wouldn't you know, I drew a ship in a bottle in the artwork for
You Can't Scare a Princess!
. Here's a little sneak peek at a scene of pirates ransacking the palace (spot the bottle and its furry little inhabitant):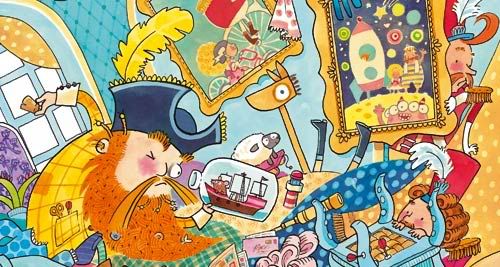 Stuart and I were going to the opera, so we had a picnic supper on the steps of St Martin-in-the-Fields and I had a little browse of the second issue of the fab
Comix Reader
. Have you got hold of your copy yet?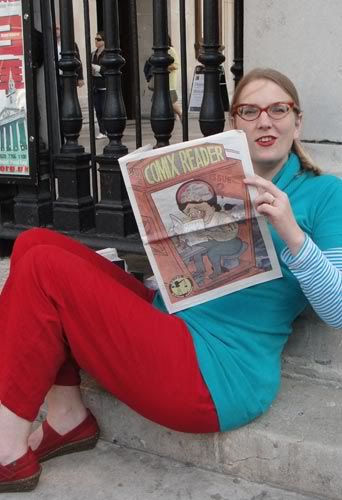 (
Collapse
)