August 11th, 2011
Come read
Part 11 of my China adventure comic
on the David Fickling Books blog!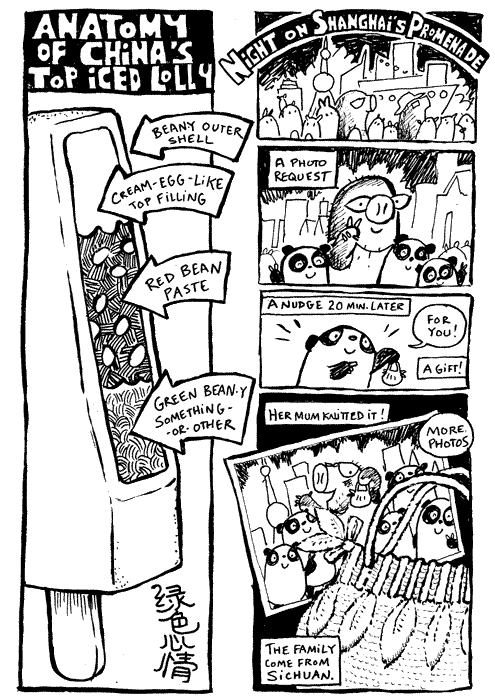 If you've been following my blog, you might remember
an illustrated book review
I did of
Geraldine McCaughrean
's book,
Pull Out All the Stops!
Or my thrill at doing
an event at the Hay Festival of Literature
with Geraldine and
Candy Gourlay
. But if you could have gone back to 2006, just before I started blogging, you would have seen me by myself on London's South Bank, clutching a ticket to see Geraldine McCaughrean give a talk about her novel,
The White Darkness
. It was the only book I'd read by Geraldine, but I was completely caught up in it, and instantly a fangirl. When Candy was asked in an interview, which book she wishes she had written, she picked
The White Darkness
. So you can imagine how Candy and I giggled like giddy schoolgirls when we got to go visit Geraldine for lunch at her house in the Berkshire countryside.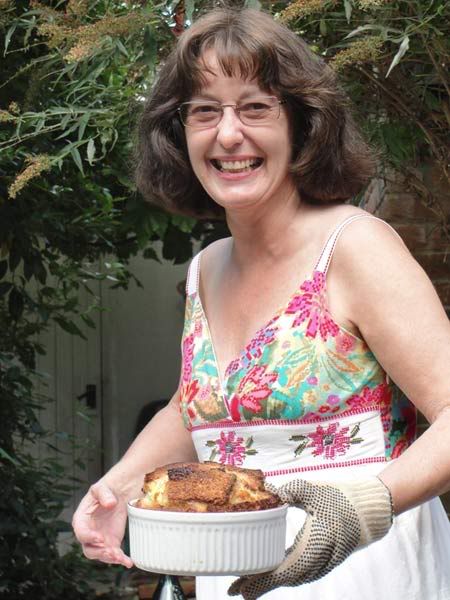 Geraldine had this picture I'd drawn for our Hay festival event taped to her refrigerator:
Of course, we wanted to see
everything
and ran around the garden and into the Wendy house at the foot of it. Just like me, Geraldine very much wanted to keep a horse in a shed in the garden, so a shed with a wooden horse's head sticking out was the next best thing.
(
Collapse
)
One last bit in Shanghai,
over on the David Fickling Books blog
. You can see a bunch of photos I took on the trip
here in my Flickr set
.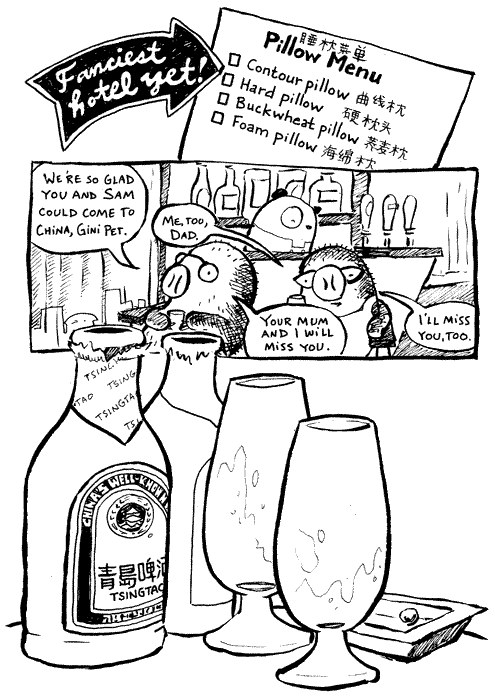 It's a roughly drawn comic in parts, but it runs for 62 pages and I was quite proud of myself for finishing. Thanks to everyone who's been following it! I hope to get it printed up, A5 size, at some point but I'll need to figure out the logistics. It's a bit much for my home printer; perhaps I'll get
Lulu
to do it. Anyone have any other printing recommendations?