Lookie look! My fab studio mate and fellow Fleece Officer Ms
Deadlyknitshade
just had her new book come out today! Hurrah!!! Everyone go out and buy a copy!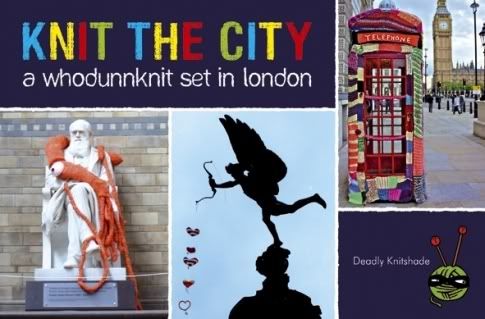 On the left side of the cover, you can see Plarchie the squid, who mysteriously featured in
my recent spread for Time Out Kids magazine
. The most excellent comics shop,
Gosh! London
, is hosting
Knit the City
's book launch on
Friday, 16 Sept, 6:30-8 in their new shop location at 1 Berwick Street in Soho
. It'll be a great party!
Details about the book and launch here
. You can follow her
on Twitter here
.
(A little woolly endorsement from Vern, who has gone all piratey knitter lately.)