Last Tuesday I went with comics creator
Darryl Cunningham
to the
Klimb Children's Book Illustration Auction
near Paddington station and drew for four straight hours, 'til I could draw no more!
The idea was that I'd draw anything people wanted me to draw, for a flat fee. I think we were supposed to share out the drawing a bit more, but I had a long list of orders and people wanted to go with the person they'd already seen drawing, so I guess I sort of hogged the easel. Eek.
Nikalas Catlow
did relieve me for a bit. I got lots of commissions for birthday gifts - mostly office parties and for children's bedroom walls. This one's for a kid who likes dogs and trains.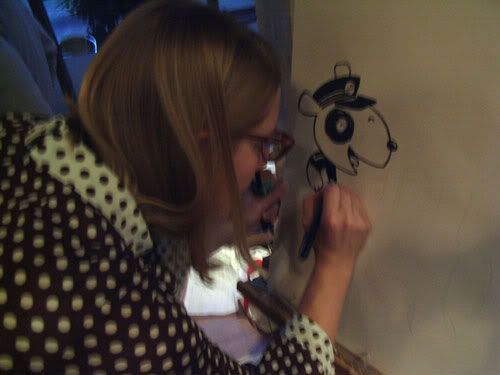 (
Collapse
)