Happy 50th birthday,
Philip Ardagh
! Last night I went along to a joint birthday party and book launch for the magnificently hirsute Philip and one of my very favourite illustrators,
David Roberts
. Philip's one of those people who loom largely on the children's book scene (he's 6'7") and I always used to see him next to me in festival brochures, but we never actually overlapped until this year's
Hay Festival
, when we could compare heights. (And yes, it turned out that he's a wee bit taller.) And here's David and Philip with their fab new book, also larger than life,
The Eddie Dickens Trilogy
(three books in one, actually).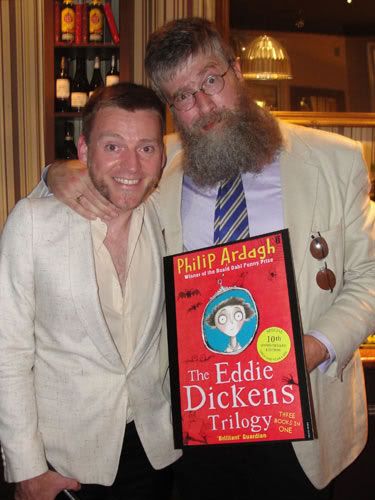 I wore a new hat with an enormous silly swoosh of brown feathers coming out the back, which I thought complemented Philip's big beard, a sort of beard on the reverse side of my head. First Philip introduced me as his sister, but somehow we ended up getting married and here we are, cutting the wedding cake. We think the cake was supposed to be eaten earlier in the evening, but it somehow got overlooked until almost everyone had left. (More for us! Ha ha...)
David was our lovely bridesmaid.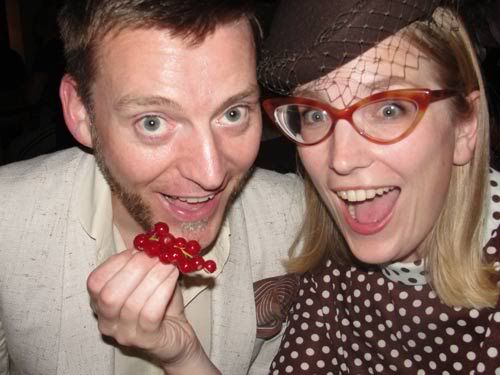 (
Collapse
)