October 19th, 2011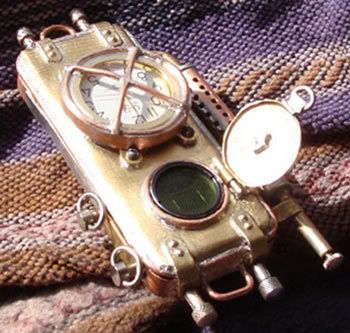 (Original image from Geeky Gadgets)
It's a slight upgrade from the telephone I was formerly using at work:
(
Click here for more under the cut...
Collapse
)
This week I got a shiny new piece of gadgetry, which looks just like this:
Ellen Lindner
and
The Strumpet comics anthology are less than £100 away from the £1000 they need to publish Issue No. 1!
(It's actually a re-naming of an
earlier anthology
to which I contributed, that sounded way racier than it actually was, but which made it a bit hard to trumpet about on a children's book illustrator's blog.) This latest issue will be packed with comics goodness by creators such as Ellen and my former DFC colleague
Patrice Aggs
(whose book for all ages,
The Boss
, I
blogged about very recently
).
Go on over to
The Strumpet's Kickstarter page
to find out more about how you can help out, for as little as two bucks! (That's just a bit more than a pound, Brits!)
I hit a bit of a mental roadblock yesterday and starting mucking around writing a story on Facebook, bit by bit, and posting them as sort of Facebook status updates. It began to turn into a comic called
Kevin, the badly drawn sheep
. But I'm not a huge fan of Facebook, so I thought I'd better post them here since this is my blogging home base. It's a bit silly, I don't know if I'll keep going with it or not. But after I finished making it, I did an illustration for work that I really liked, and very quickly, so I think it was all grist for the mill. (Extra points if you spot the sheep-in-the-box reference, but it's not essential.)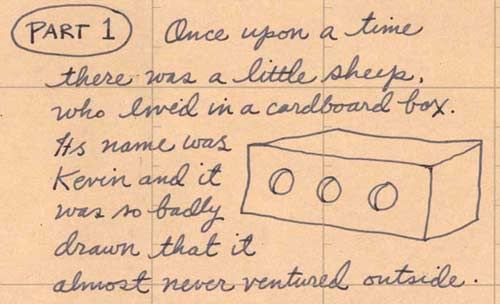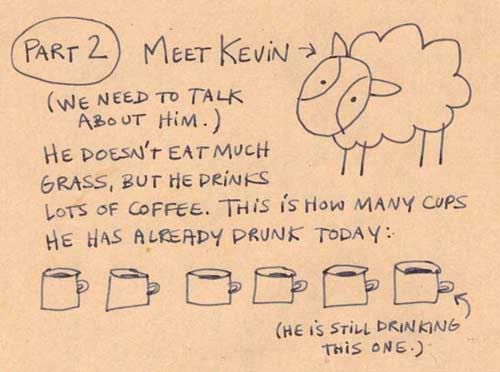 (
Click here for more panels under the cut
Collapse
)
FIrst thing, my fab studio mate