Yesterday was a highly productive day at the Fleece Station... mainly because we were fueled by PERCY PIG juice. Oh, yes, the
Percy Pig
factory even make a drink. (Percy Pigs taste and feel like plastic, but they somehow sum up that lovely smell and feeling you got as a kid when you opened the box with a new, perfect plastic toy in it.) Here's Gary, holding the holy grail:
I was a bit worried about
Kevin the badly drawn sheep
(see the
previous ad-hoc comic panels
), so I checked in on him again: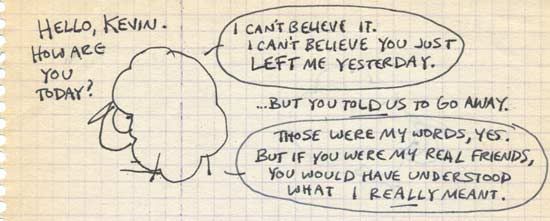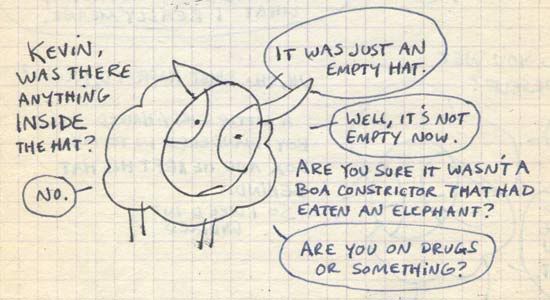 What is it? I must keep an eye on that sheep. Speaking of sheep, last night the whole
Fleece Station
headed over to at party at the National Geographic Store on Regent Street, not to see a sheep but a meerkat. We thought we might even get to hold a meerkat, although we suspected that, like ferrets, they might bite and this might not be a good idea.
(
Collapse
)