Hello, Monday! Well, my dad had a birthday last week and I sent him my favourite book of the moment,
Rob Davis's graphic novel interpretation of Don Quixote
. It's a bit cheeky to send to an aging guy, but hey, it's a good story, and my dad hasn't challenged any windmills yet, as far as I know... Some sheep did suffer slightly in the making of this fan art / birthday card picture, though. (Yeah, sorry, it's a little sick.)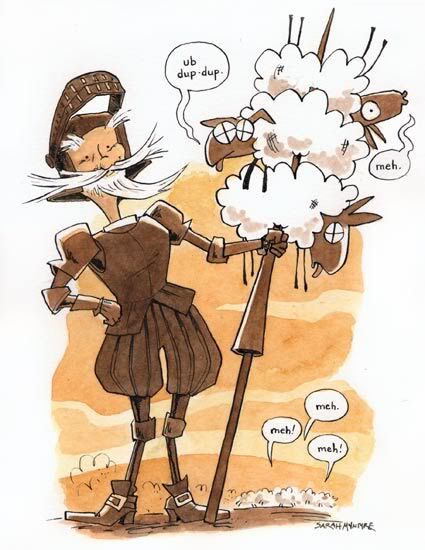 Here's the book, and oh, it did make me laugh. And it's SO BEAUTIFULLY DRAWN. And COLOURED. Wow. I've already bought three copies. My dad said he remembered reading a graphic novel version of it when he was in school, possibly a Dell Classic, which is how he managed to pass the exam on it, since he didn't have the slightest inclination to read the text-only version. My studio mate Gary said he did that, too.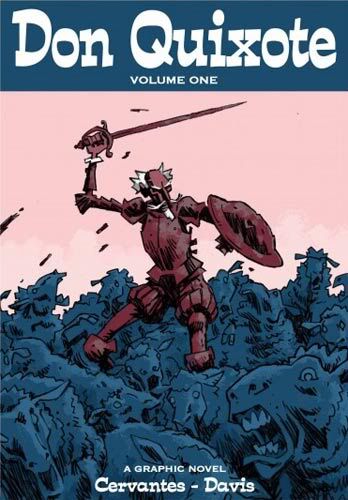 (
Collapse
)
Other news, cartoonist
Ros Asquith
is opening
her studio
so you can have a peek. Do stop by and say hello to her!
You can see some pictures from her latest book, shortlisted for the Roahl Dahl funny prize,
Letters from an Alien Schoolboy
here on the Guardian website
.