This was the first part of the
Gosh! London
comics shop window project for
Nelson Week
, a scribble on a dinner napkin by our
Nelson
editor
Woodrow Phoenix
, after we had finished two full days in Leeds at Thought Bubble comics festival. (Well, Woodrow doesn't really scribble, he draws quite carefully.)
And here's an excellent video shot by Gosh's
Tom Crowley
! You can
read all about it over on the Gosh blog!
And do come to
Gosh tonight (1 Berwick Street in London's Soho) at 6pm for our Nelson signing party
, it'll be good fun!
I'll post a few more photos from our Monday painting session. Woodrow has posted a bunch more
on Flickr here
. I was just going to show up at the shop and paint something, but on the train ride in, I thought, hmm, I think I'd like to do a bit of pre-planning. So here's what I sketched on the stretch between London Bridge and Charing Cross stations.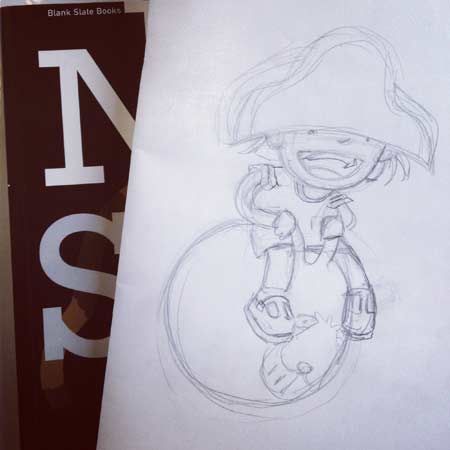 (
Collapse
)