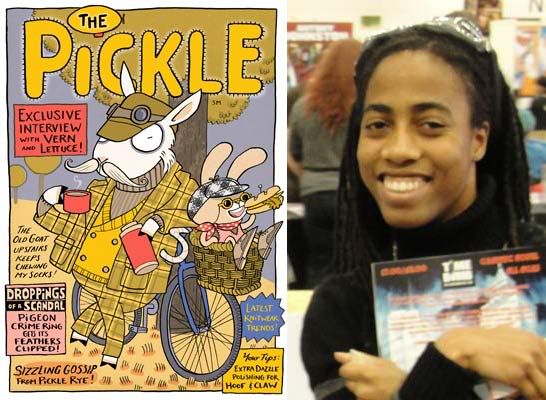 Exciting! Look,
a brand-new Vern and Lettuce strip by comics artist Tammy Taylor!!!
Tammy has designed two pages for Vern and Lettuce's online comic,
The Pickle
, which will soon be joining the other pages already online. (
Have a peek at them here!
)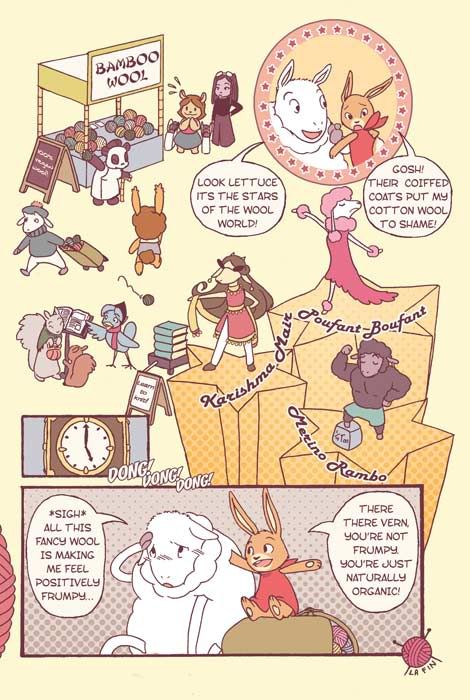 Aw... so much woolly goodness! Kids and adults, editor Serge the Ferret is always looking for your contributions to
The Pickle
, feel free to
join in with the fun
!
I think I first met Tammy at
MCM Expo
, where she was running her table, chok-a-block with attractive comics, and looking fabulous in steampunk goggles on top of her head. Here's one of her sketches and some artwork from
her website
: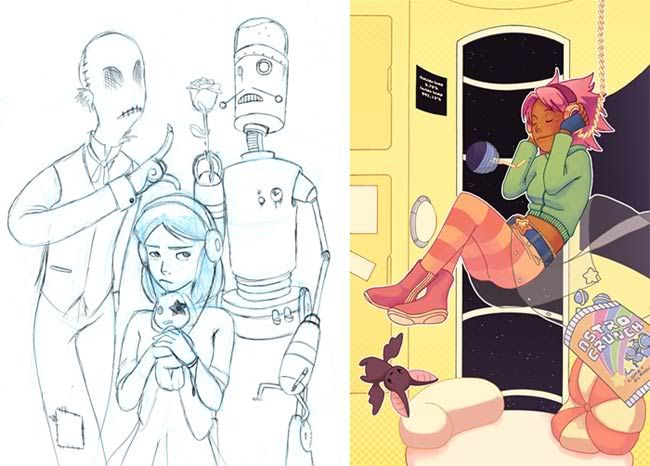 I was so chuffed by Tammy's contribution to
The Pickle
that I asked her if she wouldn't mind telling you a bit more about herself and giving us some reading tips.
So Tammy, how did you get into comics?
(
Collapse
)