I can hardly take it, too much comics goodness!!! :D It's like the DFC, but new and improved and no adverts, and wow, isn't that a wonderful envelope?! Presenting...
The Phoenix Comic!
A
subscription to this weekly magazine
would make an absolutely
perfect Christmas gift
for anyone, say, age 8 to age 99 (although possibly a bit older, I don't want to be ageist). And anyone who wants to
support GOOD COMICS BEING MADE RIGHT NOW IN BRITAIN
, this is your moment! DO IT. (I did it and shelled out, I'm not getting a free subscription. Although a friend and I do have plans to contribute... more on that later.)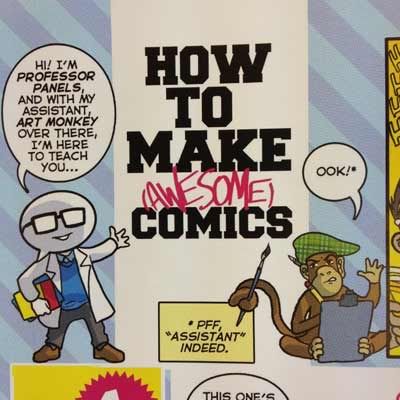 You can even learn how to make comics yourself! Here's a peek at a guide by the fab
Neill Cameron
, who draws robots and dinosaurs like a dream... oh, and did I mention that he also leads stellar
comics workshops
? As do many of the Phoenix contributors?
(Hint, hint, teachers/librarians/festival coordinators/booksellers, etc)