Today was the closing party for MONSTERVILLE! This morning I tried to figure out which outfit would best suit my Monster cake shop, and decided this one would do nicely, it looks like a whole tub-full of sweets piled up on top of my head. (I got it at the Vintage Fair in Birmingham's Custard Factory from Julia Gandy at
hOle button jewellery
.) Dylan Owen on Twitter said it looked like my brains are exploding out of my head, which pretty much sums up Monsterville; it was a mind-blowing project to work on.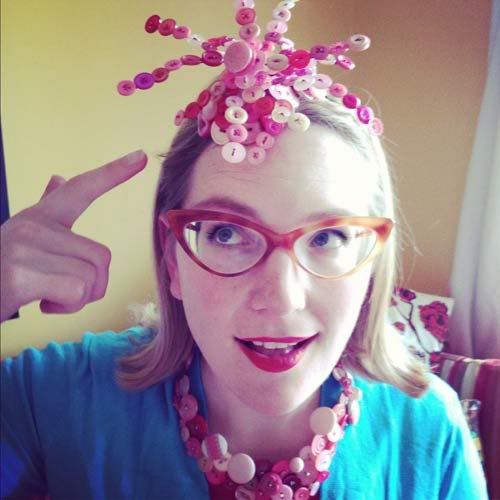 So I trotted back to the
Discover Children's Story Centre
in Stratford, northeast London, for one last fearsome hurrah.
There were three of us illustrators who worked with the Discover team to make it happen:
Neal Layton
,
Ed Vere
and me. Neal's wife just had a baby, so he couldn't come, but Ed and I had another wild Monster Draw-off. It was SO much fun!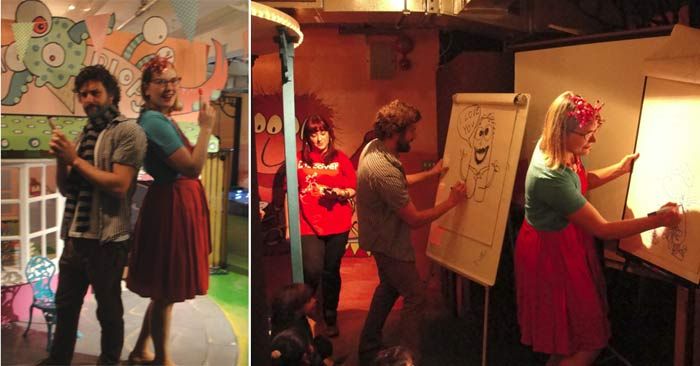 We drew loads of 3-minute monsters, including 'Cutest Monster in Pyjamas' and 'Silliest Monster in a Car'. I didn't get photos of many of them, but here's Ed's 'Monsters in Love' and my 'Most Disgusting Monster'.
(
Collapse
)