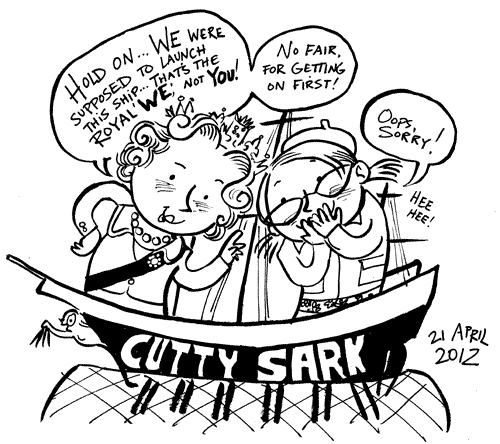 Hurrah!!! After years of waiting, I got to see the
Cutty Sark
relaunched! I used to work aboard as Ship's Illustrator, and I've spent a lot of time drawing that ship and her cargo. So when I got an invite to a special sneak preview, I grabbed Stuart and we were there like a shot! Look, isn't she a purdy ship?
As we walked along the river toward her, we could already see the masts stuck up much higher over the buildings than they used to. And when we arrived, work was still very much in progress for the Queen's official launch day.
And it's amazing! The ship was rusting, rotting and corroding to pieces, and it's all spruced up...
(
Collapse
)