This week I went on my first-ever trip to Switzerland! I used to pride myself on travelling lightly, just a tiny rucksack, but I never used to travel around foreign cities wearing big hats or dressed as a pirate. Some of the morning commuters on the Geneva trams looked a bit surprised.
The head librarian of the
International School of Geneva
invited me to come to her school after getting a lovely recommendation from writer and illustrator
Nick Sharratt
(thanks, Nick!) and I jumped at the chance.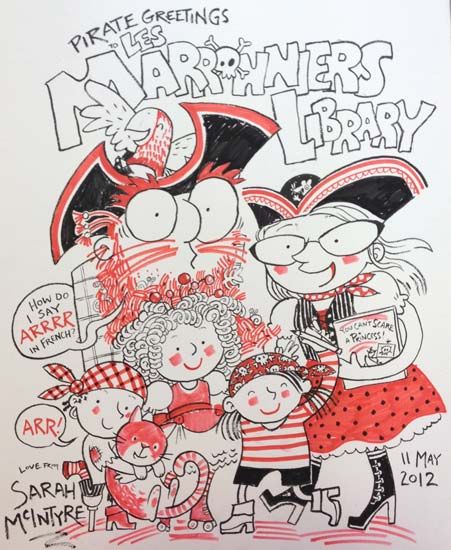 It's a beautiful school. There are lots of International Schools all over the world, but this one was the first.
(
Collapse
)