Today I went up to Coventry for another storming pirate event, this time for the city's very first literary festival,
Literally Coventry
. And one of the main planners was
Sian Smith
,
Alex T. Smith
's mum! I met Alex for the first time at the
Edinburgh book fest two years ago
but while we've chatted away on Twitter, we'd never managed to meet up again. So I was excited when I found out we had events on the same day. Here's Alex at lunch with Claude (who is a dog) and Sir Bobblysock (who is a sock).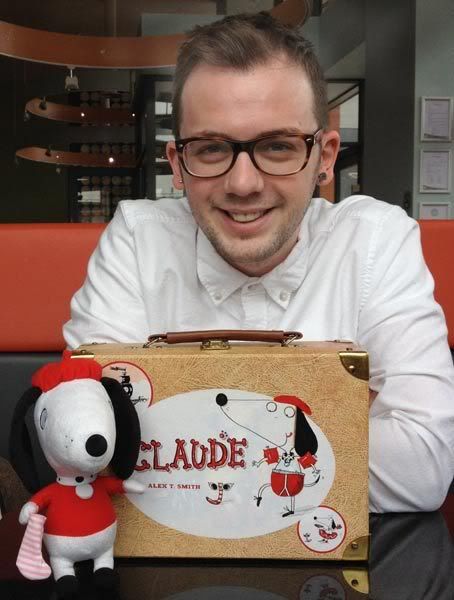 (
Collapse
)