I made a new lino cut print! It's a private commission and illustrates a poem called
The Frivolous Cake
by
Mervyn Peake
, from his Gormenghast book
Titus Groan
.
A freckled and frivolous cake there was
That sailed upon a pointless sea...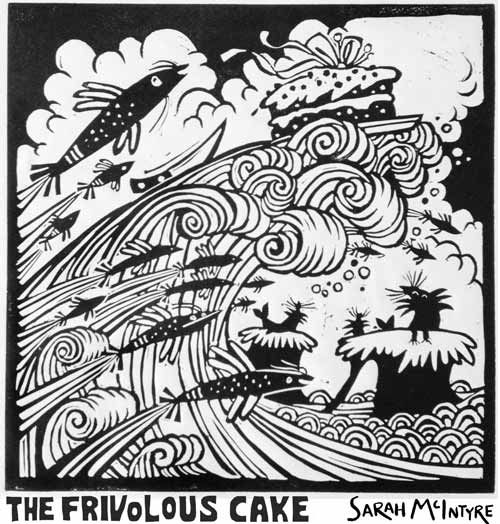 I didn't really have time to do this piece, and I did the first sketch quite quickly, to knock off a very small print. But then the client came back with a very reasonable offer of payment, so I decided I could get up extra early in the mornings and somehow fit in a more elaborate piece. So we decided to go with the second sketch. I really was going to say no, but I do love making lino cuts...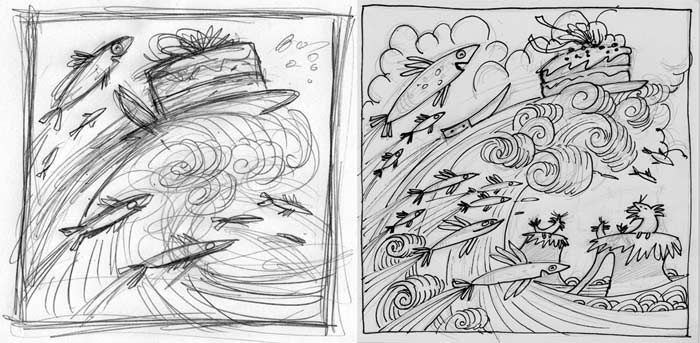 Here's some of the first cutting I did late one evening: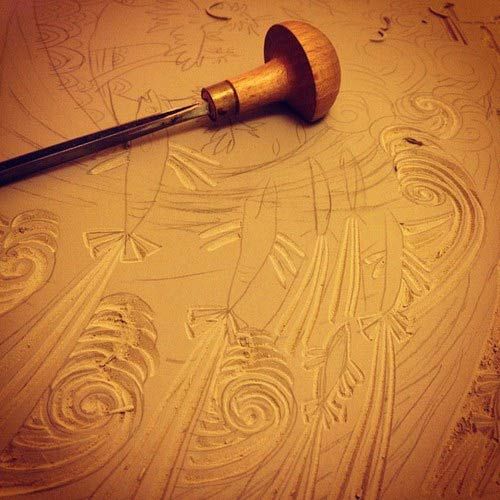 (
Collapse
)
Other news: Do you live anywhere near Berkshire? One of Britain's top writers,
Geraldine McCaughrean
(
The White Darkness, Peter Pan in Scarlet
) has written a brand-new play which you can watch outdoors, from tomorrow. Bring your own picnic!
Details here
.
And my
Oliver and the Seawigs
co-creator
Philip Reeve
has some new treats online for you!
Alex Fitch
has interviewed Philip and
Jodi Picoult
on Resonance FM, which you can now listen to as
a podcast here
. I've only read one of Jodi's books,
My Sister's Keeper
, but I'm curious to read her first YA novel,
Between the Lines
. And I had no idea that she was only the second woman to write for
Wonder Woman
, who would've thought.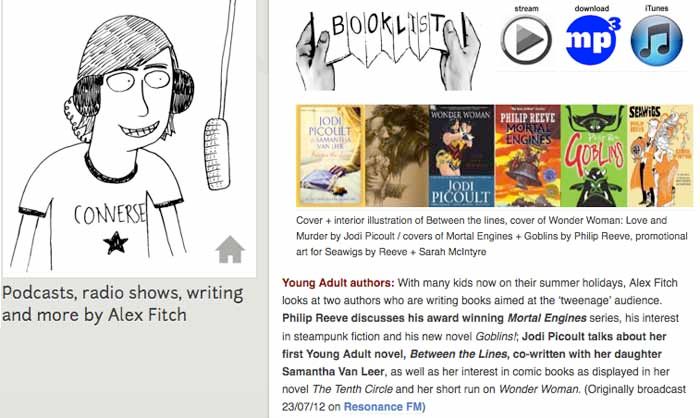 And
Jeffrey Lamar
has interviewed Philip about his music playlist, so
click over to hear the connections between the songs and his writing
. And if you just want to listen to the tracks straight through, and have Spotify, here's the playlist: