September 10th, 2012
Tom Donegan
and
Sarah Webb
, Ireland's ultimate dream team: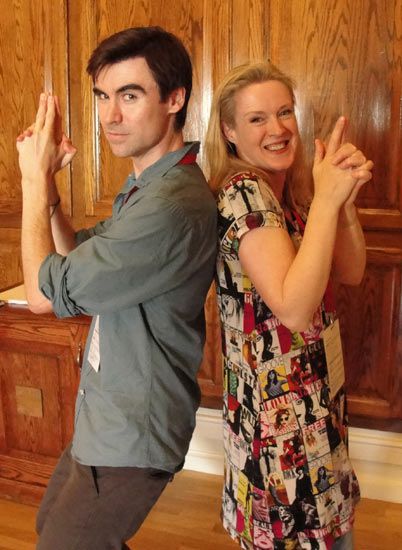 The sun was shining bright and Dun Laoghaire (pronounced 'dun LEER-y'), just next to Dublin, felt like being on the Mediterranean riviera. And I got to hang out with one of my best friends, writer
Philip Reeve
! We strolled along the promenade with Irish filmmaker
Frank Kelly
, who kindly agreed to take this author photo for the book I'm working on with Philip right now,
Oliver and the Seawigs
. My studio mate, Gary, just looked over my shoulder and said I look like a mermaid, so that's perfect.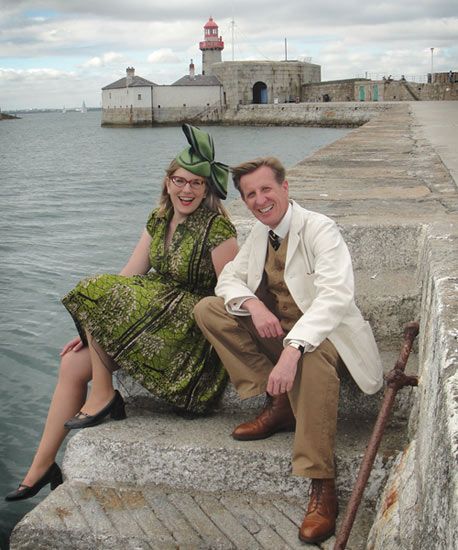 On the first evening, Tom and Sarah took me for dinner with Philip, writer
Marcus Sedgwick
and top librarian
Dr Marian Thérèse Keyes
, who took the photo.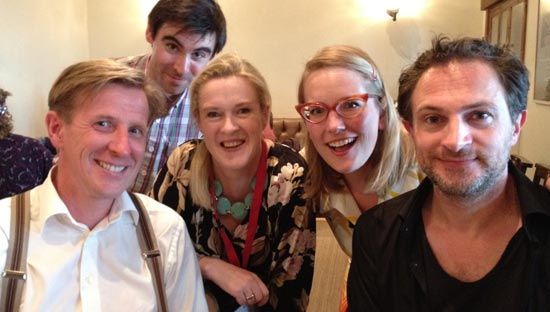 After dinner, Marcus, Philip and I went along to hear Sarah Webb talk about her book and writing, along with lots of other writers for adults and young adults, including
Cathy Kelly, Katie Fforde, Vanessa Fox O'Loughlin, Sinéad Moriarty
and
Marita Conlon-McKenna
. Our dinner had run overtime a bit, so we were sitting way, way in the back and couldn't see all that much. The panel gave a great talk, but the three of us were quite jolly from dinner and I made stupid drawings of us.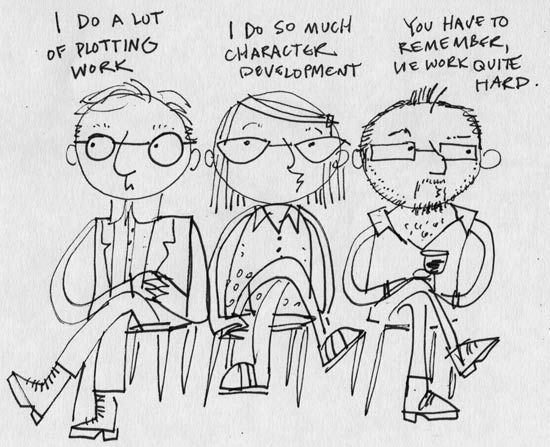 (
Click here for an EPIC blog post under the cut!
Collapse
)
So here are the top superheroes behind one of the best book festivals I've ever been to! Meet