I just had the most amazing school visit! Do you remember my
Futures for Comics
brainstorming blog post about comics festivals in schools? Well, I went to
Green Lane Primary School
in Surrey and they did something similar! For their
Arts Week
, teacher
Lee Christy
chose a writer-illustrator - me! - and each class studied one of my books and created narrative artwork inspired by the books.
When kids ask me how to get books published, I always advise them not to wait until they're grown up, or in art college, to start making books, but to start making them now, in effect, self-publishing. So it was brilliant to see the Green Lane kids doing just that!
Year 5
focused on
Morris the Mankiest Monster
, creating books about their own monsters, also in rhyme, and describing where their monster lives and its personal habits, like writer
Giles Andreae
did with Morris.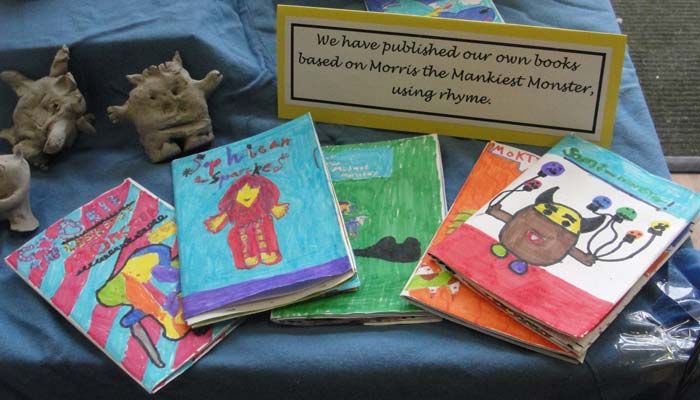 (
Collapse
)