February 5th, 2013
Bologna Book Fair
. (Everything in children's books is revolving around that fair right now. Send comforting words and doughnuts to any book designers you know.) In the meantime, have a look at this lovely video about mental health and self esteem, made by
Jakob Westman
and starring characters made by
Felt Mistress
and
Jontofsk
i!
UMO – Var finns hjälp att få? (65 sek) from Jakob Westman on Vimeo.
At the Fleece Station studio, we're getting very excited about the upcoming launch of
Gary Northfield
's
TEENYTINYSAURS
! Here you can see it displayed, already in several different languages! Visit
Walker Books' website
for a preview.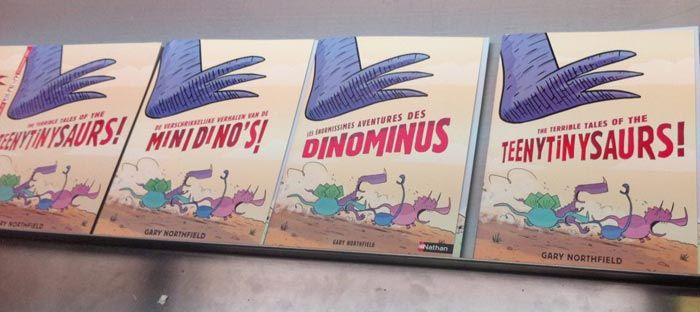 I also like
these posters
by Irish graphic designers
Mark Shanley
and
Paddy Treacy
of their worst client comments (via Philip Reeve on Twitter).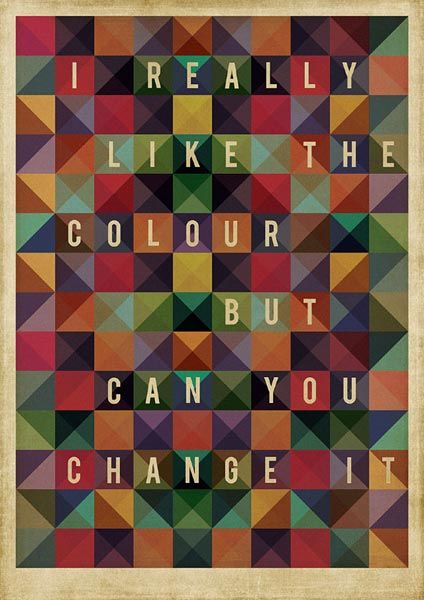 Philip Reeve
has blogged about his
brand-new eBook
,
The Traction Codex
, written with his friend
Jeremy Levett
, which is an amusing illustrated guide to the world of Mortal Engines. It's 85p to download, and I thought I couldn't get it because I don't have a Kindle or iPad, but Amazon let me download a Kindle app for my iPhone. He didn't get to choose the cover, and the graphics are a bit smaller than Philip would have liked; he drew them fairly large, and incredibly detailed. But they're still gorgeous, and he's been posting some larger versions of his illustrations
on his blog
. (I own this one!)
I always love seeing
Hourly Comic Day
roll around, and I'm sorry I didn't take part in it this year. (Here's
one I did
way back in 2008, drawing a comic panel about my day for every hour I was awake.) You can browse through all of them here -
a compiled list!
organised by Dean Trippe - but here's a particularly lovely one by
Dan Berry
,
read it in full here
.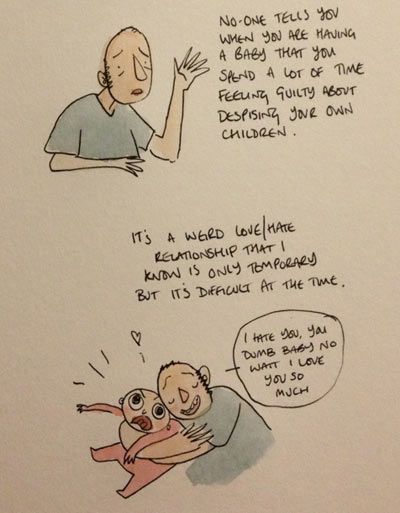 I haven't had a chance to read through all these Hourly Comics yet, but I'm really itching to do so! Here's Dean's website about
how to make an hourly comic
; you don't have to wait until Hourly Comic Day on 1 Feb, it's a great thing to do any day; it's like putting yourself on your own reality show.
And finally, a big congratulations to
Glyn Dillon
and
Jon McNaught
, who just bagged two of the top prizes (Jury Special Prize, Best Newcomer) at
Angoulême
comics festival! This is a big deal for British comics, you guys did us proud! :)
Full prize list here (in French)
Sorry I haven't posted much the past few days, it's all been hard-core, long hours trying to meet my picture book deadline for the upcoming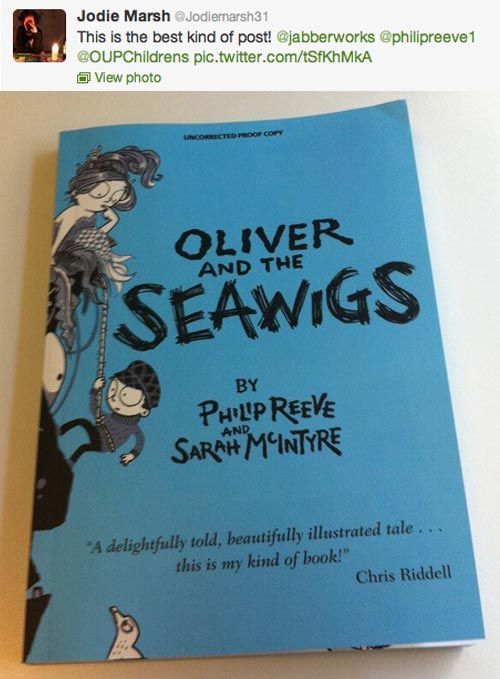 So exciting! This is the
uncorrected proof copy
, which is basically a preview version, but not supposed to look
too much
like the final book. So the
cover is completely different
, and the last chapter is still my sketches, not final artwork. It's all set to go to the
Bologna Book Fair
at the end of March ; fingers crossed that lots of foreign publishers will want to buy and translate it! (If you know any, please give them a push for us!) :)
Gosh, I'd love to see a copy in Japanese or Korean. And if it was in French or Russian, I could sort of read it, that would be ace. I'll brush up on either language to do a reading abroad if any of you foreign publishers want to take it up. (I think my very bad accent might amuse people, at least.)
I've proposed
#BCBF13
as this year's English-language hashtag, just because last year there were about six hashtags and it was almost impossible to follow (
as I blogged here
).
Huge thanks to wonderful
Chris Riddell
for the lovely quotation! You can
visit his amazing studio and peek at his sketchbooks in my previous blog post here
. The full quotation (which will be on the final cover) reads:
A delightfully told, beautifully illustrated tale of nautical hairdressing, saltwater primates and sarcastic seaweed - this is my kind of book!
Click on this
Seawigs tag
to see some peeks at the illustrations!
Hurrah! Gary just called across the studio that I might like to look at Twitter, and when I did, I saw my lovely agent had just tweeted this!
beat me to the mark in posting them
), here are the final covers for
Oliver and the Seawigs
! I can't believe it doesn't come out until September, but lots needs to happen before then, selling foreign rights. Philip Reeve and I will both be promoting it at the
Bologna Book Fair
on
Mon, 25 March
. And then I guess it needs to go to the printer and get made into a book-object-pretty-thing.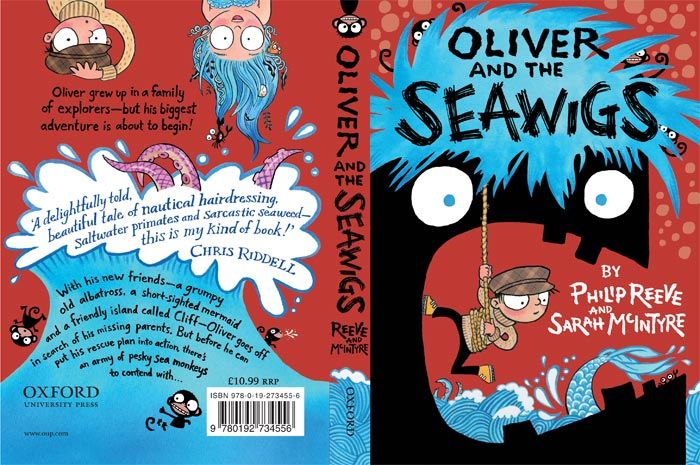 Not to be outdone by Amazon (who