What a day!
Philip Reeve
and I did two
Imagine Festival
joint events in the big ballroom in the middle of the Royal Festival Hall, in front of over a thousand people! Thank you, Philip, for this
oh-so-lovely
picture you drew of me during my introduction: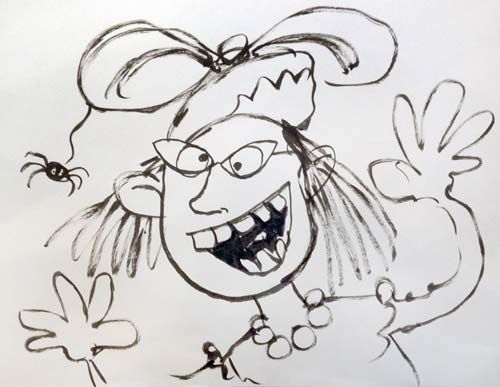 We were introduced by the incredibly striking
Madame Lark
, who was rather disturbingly carrying a large saw and violin bow.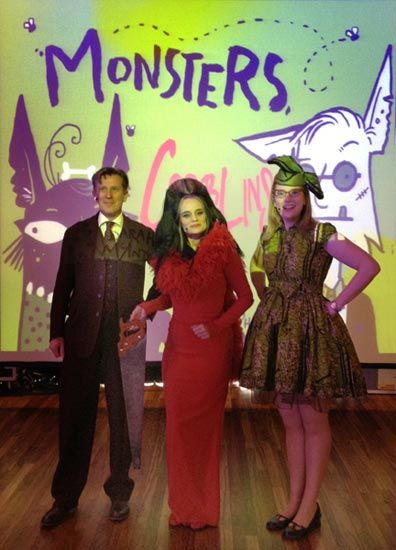 No one was injured during the course of our event, although some musical notes got some seriously abusive-but-impressive treatment. She's a hard woman with a voice box and she knows how to use it.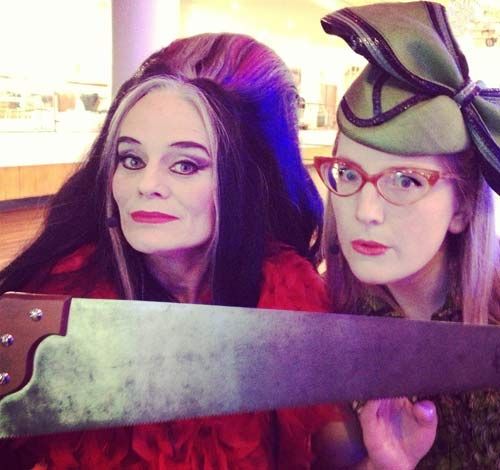 Can you believe I used to be shy... For our afternoon
Monsters vs Goblins
show, the ballroom was packed, with people standing at the back.
Photo by Ruth Huddleston
(
Collapse
)