I love how social media makes little stories at night, but by morning, they've slipped unnoticeably the Twitter stream. Anyway, it's a good excuse to post a quick drawing:
And here's how it came about: lovely
Alex T Smith
, making cookies and drawing a goat.
Goat sketch by Alex T Smith
You can follow him on Twitter as
@Alex_T_Smith
.
Other news, just
saw in The Bookseller
that
Raina Telgemeier
has signed to do another graphic novel with Scholastic Inc, called
Sisters
. Cool! Now if only we could convince Scholastic UK to publish graphic novels... *smiles wistfully*
One more thing, it's school half-term and London's
Imagine Festival
is still going full-steam ahead. Don't miss
David O'Connell
's sure-to-be-fab comics workshop this Friday! Ages 7-11, details on
his website
. (He's
@DavidOConnell
on Twitter, keep an eye out for future workshops.)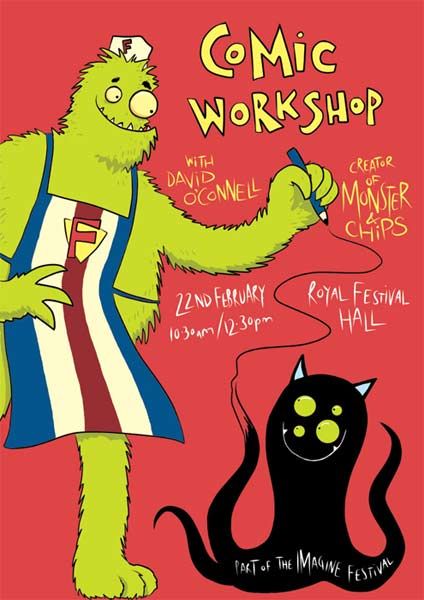 And just in case you missed it on the
Fleece Station blog
, here's a goat video that had us in absolute stitches: