The city of Leicester is so motivated to get its kids reading that, for
World Book Day
, it hosts a
WHOLE WEEK of Author Events!
So I arrived at the rail station with my pirate gear and greeted
Thomas Cook
, originator of the first package holidays and, on the next morning, headed to the Leicester Tigers rugby stadium for a day of pirate shenanigans.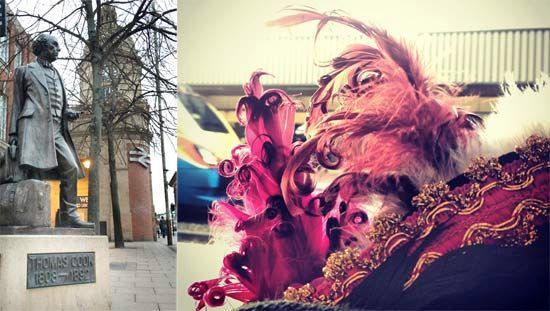 Author Week
brings in two visiting authors per day, speaking and doing workshops with
400 kids
each, 200 in the morning, 200 in the afternoon. I was glad to find out the other author on my day was writer
John Dougherty
, fellow
CWIG
committee member at the
Society of Authors
. (Which means we sit in Kensington every couple months and eat biscuits together and rant about underfunded libraries and things.) Each child gets their own book to take home, so John and I signed
A LOT of books!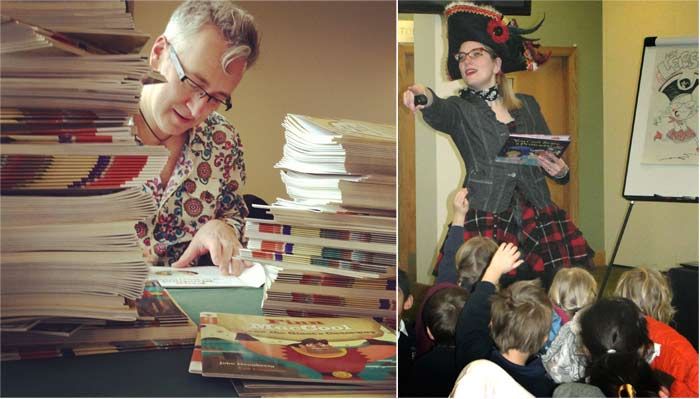 My school groups were kids aged 5 to 7, and I had them draw with me
Captain Waffle
from
You Can't Scare a Princess!
, and then design their own pirates.
(
Collapse
)