The recent lack of blog posts hasn't been for lack of things happening... rather, slightly too much happening! But a lot of it was the sitting-at-my-desk-working kind of happening, not running around in big hats. Most of it has been gearing up for the
Bologna Children's Book Fair
, where I will have a couple new books previewing! One is a mystery
picture book with Scholastic
(and I'm not allowed to talk about that one but do stop by their stall for a look) and the other is
Oliver and the Seawigs
with Oxford University Press. Look at the lovely sea monkey bags and brochure they've printed up for the fair!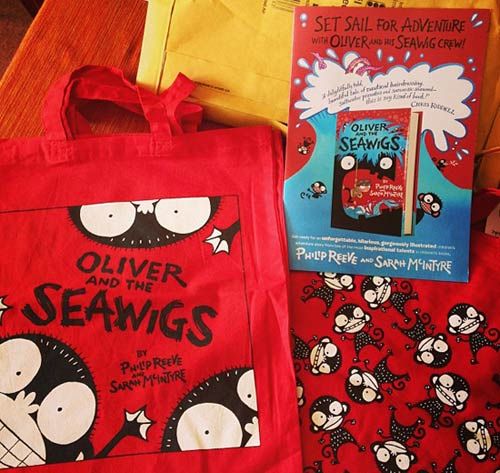 And I will be there, too! On
Monday, 25 March
,
Philip Reeve
and I will be swanning around the
Oxford University Press stand at Bologna
; I'll be in full Seawigs costume and hopefully doing some live drawing. Do stop by if you'd like us to sign something for you! Another little peek at the brochure with little excerpts from the book: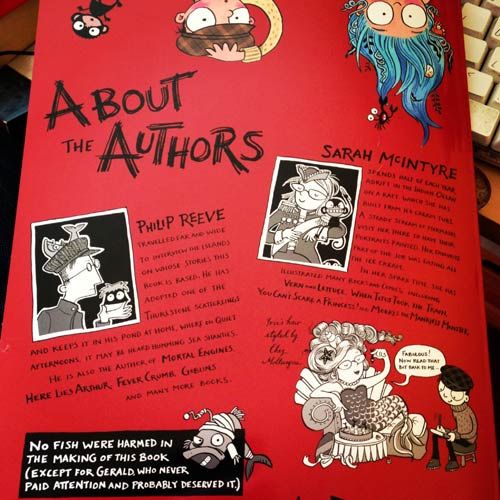 In the meantime, I will be staying warm. It's been horribly cold these past few days, and when a bunch of us were whinging about it on Twitter,
Barnaby Gunning
suggested I get
this spacesuit
, which I did. The sleeves were a bit too bulky for painting, but my studio mate, Gary, solved the problem with some duct tape.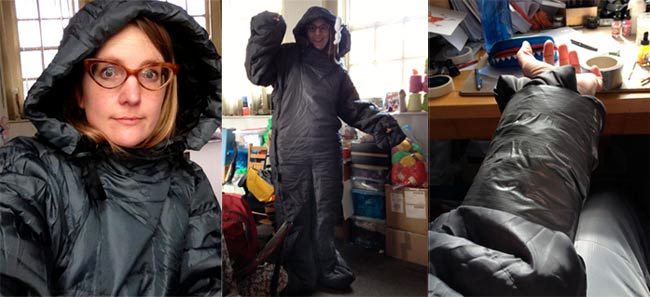 It's super-stylish. Natasha at
The Girl in the Lens
fashion blog promises to feature my fine couture in an upcoming post.