Soon I'm off to the
Bologna Children's Book Fair
! Here's the catalogue cover I designed for Oxford University Press. Doesn't it look lovely and Seawig-ish?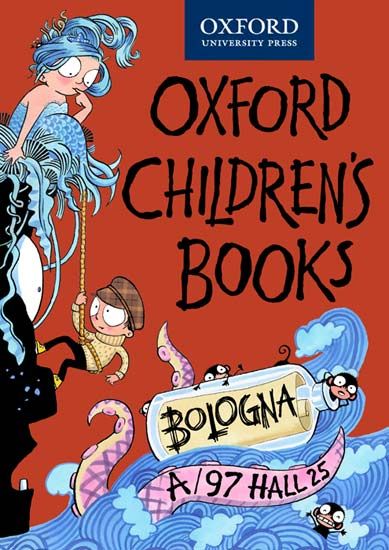 If you're at the fair on MONDAY, look out for
Philip Reeve
and me where we'll be doing
Oliver and the Seawigs
-themed live drawing! Ha ha, I mean I'LL be doing live drawing and Philip will be following me around with a black pen colouring in lots of sea monkeys. No, really, I hope he'll do some drawing, too.

If you're following the fair on Twitter, there's no official English-language hashtag, so you have to skitter around about five tags, which is a major pain in the backside. I'm going to try to stick to
#BCBF13
, but if no one else uses that, I may have to migrate to
#BBF13
or
#BolognaBookFair
.
(
Collapse
)