**
Here's Bologna Blog Part 1 if you missed it!
** There's something I've not been allowed to tell you about! I've been working on a
secret picture book
for
Scholastic UK
that I drew AND wrote myself! I think Scholastic didn't want me to talk about it just in case it bumped someone else forward into presenting a book on a similar topic at the fair. But here's a first peek. It's about... SHARKS. And it's called
There's a Shark in the Bath
!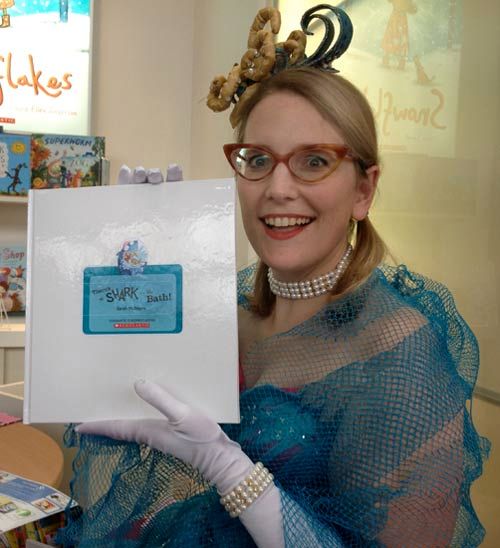 Shark book photos by Philip Reeve
I haven't actually painted the cover yet, this is a preview version with most of it finished specially in time for Bologna, but the book won't come out until next year. (And guys, I can tell you, I had to work HARD to get it even to this stage by the deadline. Phew!) I'm hoping the big push to get this much artwork done means it will sell some foreign rights this year at the festival. But I'm slightly worried that because no one knows about it, this could be a problem. We'll see. The rights person said that not it's on display at the fair, I can talk about it a bit more. Yay!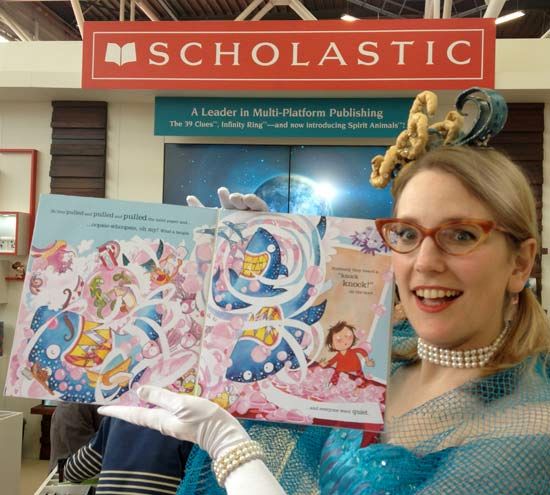 You'd think sharks with VERY BIG TEETH would be terribly scary, but the clever kid in the story whups them into shape.
There's a Shark in the Bath
came about in a rather interesting way. I wrote the text for
another
story, and Scholastic accepted it. But then as I worked on other books, editors had babies and moved on, as they tend to do, and by the time my current (fab) editor came around, it wasn't a story she'd commissioned and it didn't seem fresh to her. But I'd just illustrated
Superkid
by
Clare Freedman
, and it had a couple spreads in it with some awesome sharks, and we both liked the sharks so much that she asked, could you swap the next book for one about sharks? I could have said no, but actually, I
loved
the idea, and a shark book almost seemed to write itself, I was so excited about it. I think people will like these sharks. They are pretty goofy.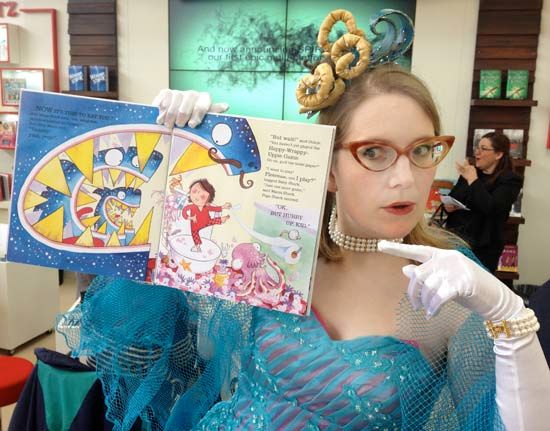 Here's a How-to-draw-a-shark tutorial I made for last year's
Summer Reading Challenge
. (I was drawing the
Superkid
sharks when they asked me to do it.) It's had more hits than any of my other videos, over 5,000! You can also get a little peek at the work-in-progress
Superkid
artwork on my studio desk.
(
Collapse
)