Edit
: Here's the new video!
Exciting news! Not only is
Philip Reeve
writing stories for me to illustrate, but he's just written a brand-new Doctor Who story! I read it and it's BRILLIANT, the guy can build worlds like no one else.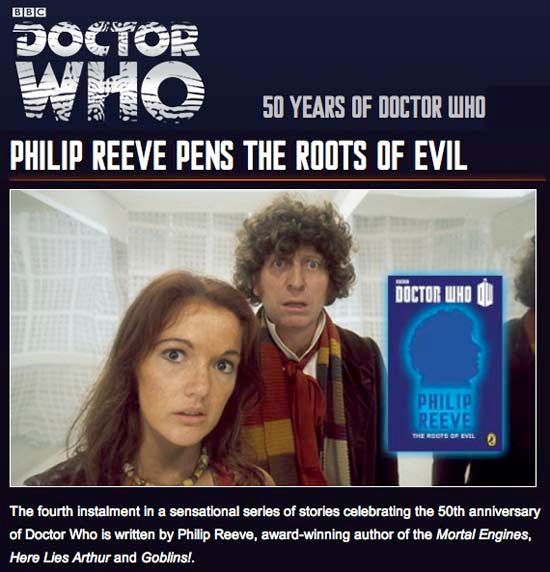 To mark 50 years of Doctor Who, Puffin are publishing eleven ebooks, one a month from some of Britain's top children's book writeres. Philip's new story,
The Roots of Evil
, will come out as an ebook on 23 April, and you can
pre-order it for £1.99
through the links
on the website here
. There should be a video interview coming shortly, too! It's been exciting seeing people in the children's book world taking turns at Doctor Who. You can watch video interviews with
Marcus Sedgwick
,
Eoin Colfer
and
Michael Scott
. Keep an eye out for all eleven stories! And read about
The Roots of Evil
on Philip's blog here
.
Before we begin the three questions, here's a little drawing I made of the planet featured in
The Roots of Evil
, called the Heligan Structure. I was going to make it all elongated and vine-ish, but it turned itself into something more like a space version of the Unicorn Tapestries.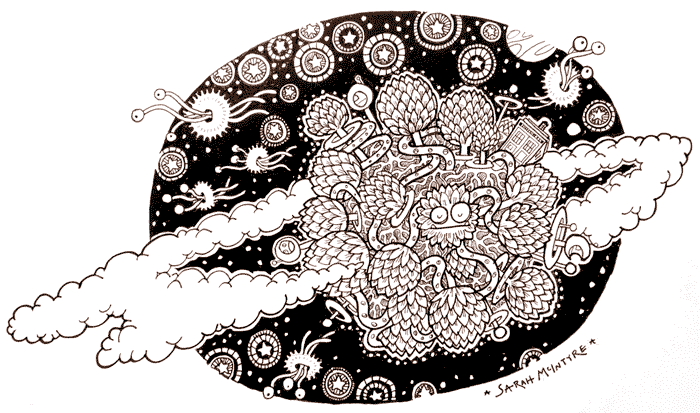 1. I love the Heligan Structure, where you've set your story; a planet creative entirely of tree. You've made lots of great sketches of trees and I know you're very fond of them, where you live on Dartmoor. Are there any trees in particular there which seem like they could inspire a Science Fiction story?
We have great trees on Dartmoor, but they're more fantasy trees than Science Fiction ones - the woods in Goblins are very much based on the ones along the banks of the Dart, and Wistman's Wood, the old fragment of oak forest out on the high moor.  I don't know if they had any influence on the Heligan Structure - I was just trying to think of a different way to do a space station.  But there's a very good tree in the woods at the top of my lane which has half fallen over and is holding itself up with long roots like guy-lines: it looks ready to scuttle off at any moment, and I suspect it may have given me the idea for the Heligan Spores. (And the clumps of Witches' Broom in the branches are where the Twiglings in Goblins came from.)
Drawings by Philip Reeve. You can see lots more on his Tumblr page, A Dartmoor Sketchbook.
(
Collapse
)