Clara the sock monkey:
Look, we read this book, The Sleepwalkers, and it's full of awesome comics!
Mr Hodden:
Viviane Schwarz wrote it and drew the pictures. It's like she totally read our mind and knew just what we wanted in a book.
–
It's true. Look, there's a bit about my origins. It's called 'How to Make a Sock Monkey'.
–
That's deep.
–
Yeah. I dream about it a lot. But I never have nightmares about needles or anything, the Sleepwalkers sorted them out.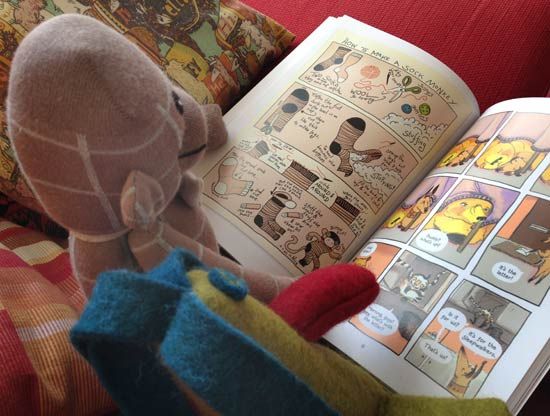 –
I guess this is the book we read after The Sleepwalkers. Welcome to Your Awesome Robot.
–
True! All sock monkeys should know how to build an Awesome Robot.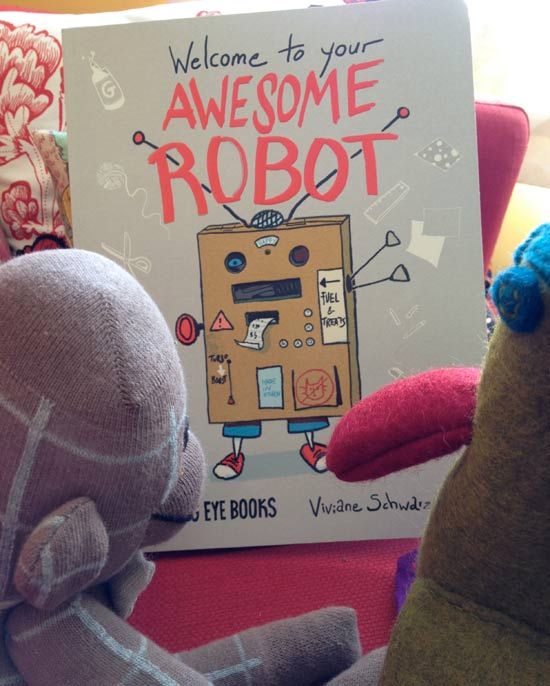 –
Do you think this is good building stuff for making the base unit?
–
For sure! It's a good thing we didn't let anyone throw those away.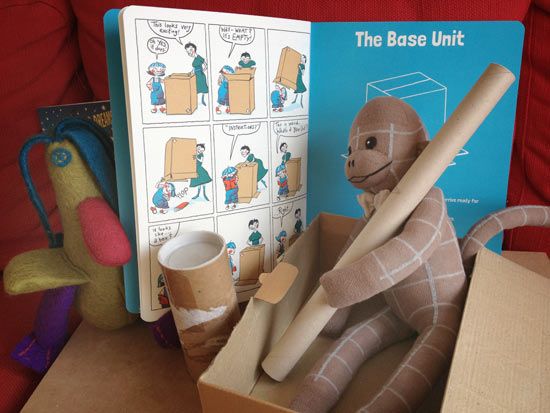 (
Collapse
)