This weekend the kids at the
Chip Lit Fest
got a sneak preview at my new book with
Aliens Love Underpants
writer
Claire Freedman
,
SUPERKID
! I got to give my superhero costume its first public outing and I am pleased to report no wardrobe malfunctions. My event totally sold out; check out all these kids drawing Superhamster!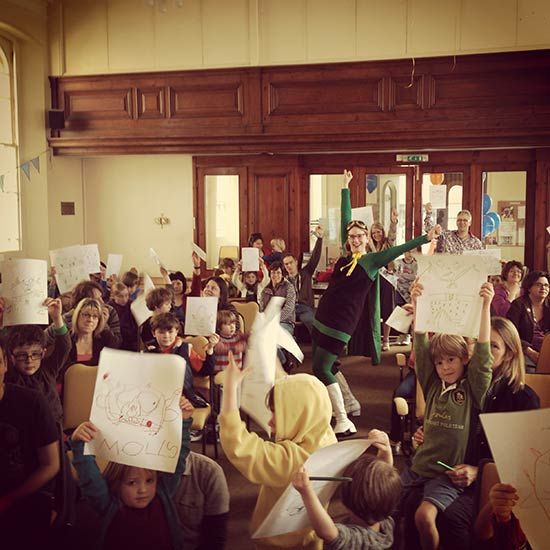 Superhamster is a little character who never even appears in the text of Superkid. But I thought Superkid really needed a companion, so Superhamster travels around in Superkid's hamster holster (as pictured below). Every good outfit should really include a hamster holster.
Check out Oliver's Superhamster. I helped the kids draw the basic shape of Superhamster, then they customised the hamster costume and some made up some silly superpowers for Superhamster.
(
Collapse
)