May 5th, 2013
Britain's first children's comics festival!
It was awesome, and Oxford's
Story Museum
totally rocked. For Free Comics Book Day (4 May),
The Phoenix Comic
joined up with other comics creators to put on a day of comics workshops, drawing activities and convention tables. One of the most exciting parts for me was seeing two kids at their own tables, selling their own self-published comics. You will have already seen
Zoom Rockman
(right) many times on my blog, and he's been all over the media, including
The Independent
,
Evening Standard
and
Vogue's 2013 Hot List
. But
Jordan Vigay
, also 12 years old, is newer to the scene - I'd only met him once before,
at Animated Exeter
- and it was exciting to see him at work!
Here's an interview I did with Jordan, in which he talks about his comic,
The Red Crow
, now in its third issue:
The Phoenix Comic was out in force! And it's official:
Laura Anderson
(who creates the
Evil Emperor Penguin
strip) is taller than
Jamie Littler
(
Cogg & Sprokit
) when she has Zoom's giant hamburger on her head.
(
Click here for lots more under the cut!
Collapse
)
Hurrah for
previous blog post
to see all the awesome stuff we got up to at The Oxford Children's Comic Fair.)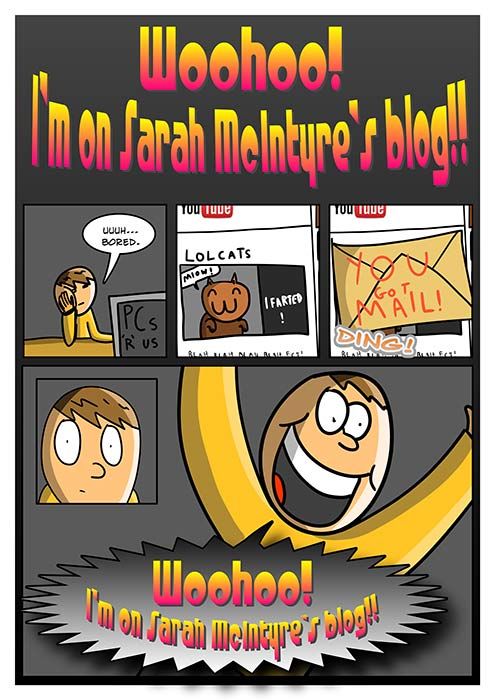 And don't miss
Neill Cameron
's amazing (and very funny)
blog post about making the giant pirate Comics Jam Wall!
Ha ha! Thank you, Jordan Vigay! (See the