Superhamster is so pleased he got a mention on
Booktrust
's review of
SUPERKID
, the new picture book by
Claire Freedman
and me. Hurrah! (Oops, Superhamster makes little poos when he gets too excited, sorry about that.)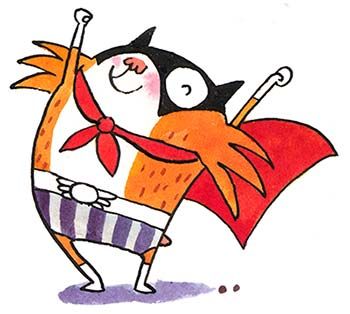 Click here to read the review!
I first saw on Twitter that Booktrust had picked
SUPERKID
as one of its May '
Books We Like
'. Thanks for the review, Katherine! Don't forget that you can download
free, fun SUPERKID activity sheets
from my website here
(Draw Superhamster! Make a Superkid Mask!) and browse my Silly Superpowers drawing gallery. And you can see more of Booktrust's
Books We Like, May 2013
on their website.