It's an exciting time for comics!
Laydeez Do Comics
, which started out as two women in London thinking it would be nice to gather a few other people and talk about comics, has grown now to meetings in eight cities! You can go along to events in
London, Leeds, Glasgow, Bristol, Brighton, Chicago, San Francisco... and now Dublin!!
Here's the team taking part in the very first meeting: organiser
Lynda Rucker
, comics artist speaker
Maeve Clancy
and organiser
Maura McHugh
. We had pre-drinks at the Central Hotel, which is where I stayed for
Irish 24-Hour Comics Day
several years ago.
In London, we always have one designated person to make sketches from the evening, and in Dubin this time, it was
Róisín Curé
. You can see more of her drawings from the evening
here
! The idea of Laydeez is to focus on comics made by women, but also have a female-friendly space to talk about comics made by both men and women. So men are very welcome, too! Speaker
Alan Nolan
did a great job of being an honourary lady that evening.
You can see that I spouted lots of deep and meaningful feminist diatribe, ha ha. I only realised it when Maura pointed it out, but I was the first speaker at the inaugural London Laydeez Do Comics meeting, so I've helped open two branches of it. I'm rather proud of this! :)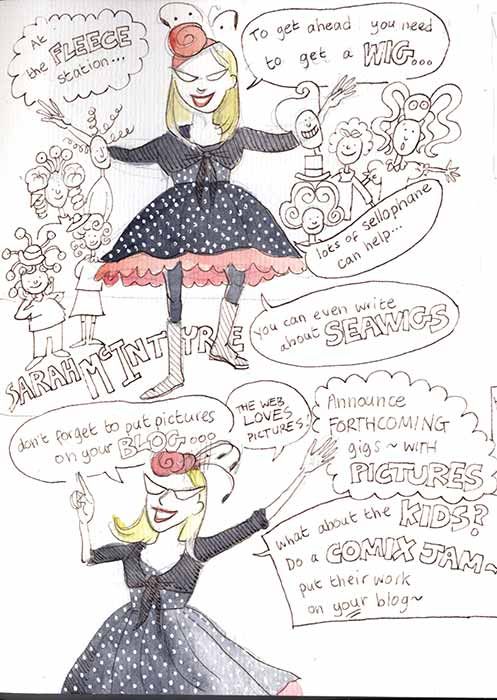 (
Collapse
)