I carry so many of my superpowers in my SUPERHERO HANDBAG.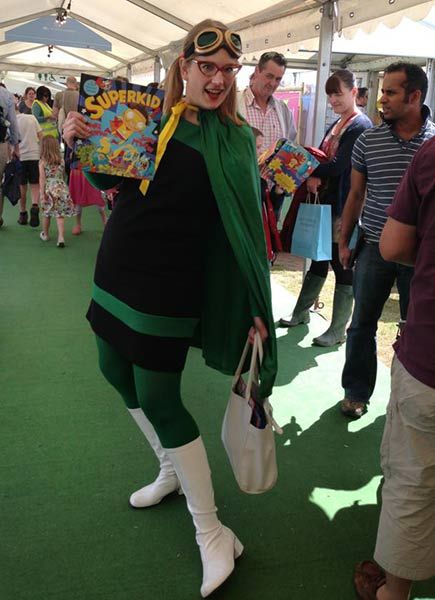 Photo by Hay Fever coordinator Mary Byrne
Festival Highlights!
I am Lady X:

My work at the Hay Festival started as soon as Stuart and I boarded the train from Paddington, and sat next to chatty, book-loving Robyn. Who drew a very fine picture of Superhamster, as you can see.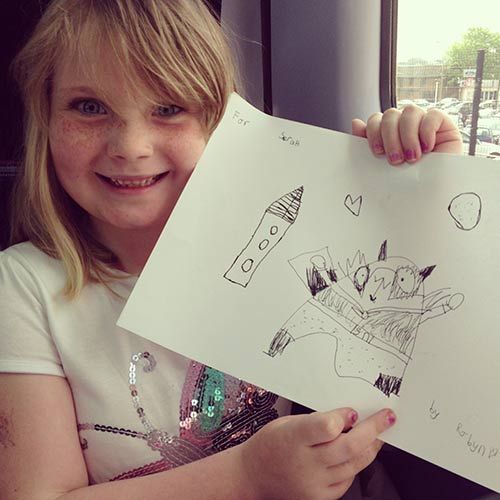 (The
Superhamster Colouring Competition
is ongoing,
see details here
!) I've seen less than brilliant weather at Hay, and invested in a new pair of wellies. Which were totally inappropriate as it was BLAZING HOT when we arrived.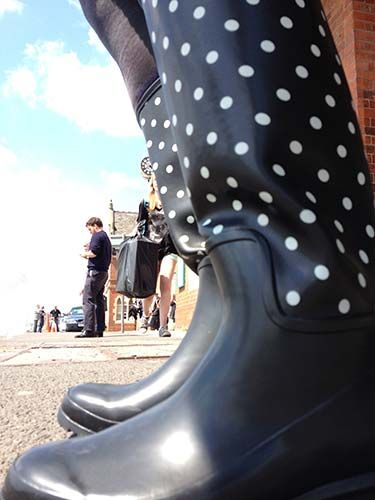 One of the best things about Hay is bursting into the rather serious, literary Green Room at Hay in full costume and looking like a total nutcase. Here's
Simon Jenkins
learning how to do superhero poses.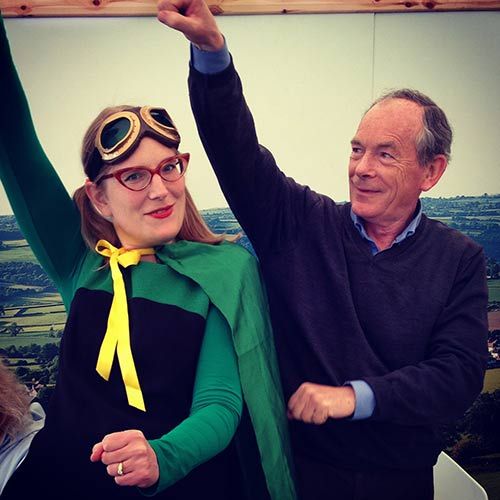 A bit thanks to fab Telegraph reviewer Martin Chilton (
@MartinChilton
) for the
mention on Hay's blog reportage
.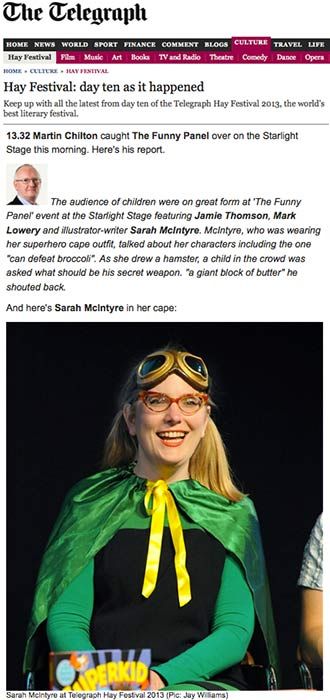 (
Collapse
)