First I have to show you this brilliant knitted Beegu, based on the character in the fab book by
Alexis Deacon
: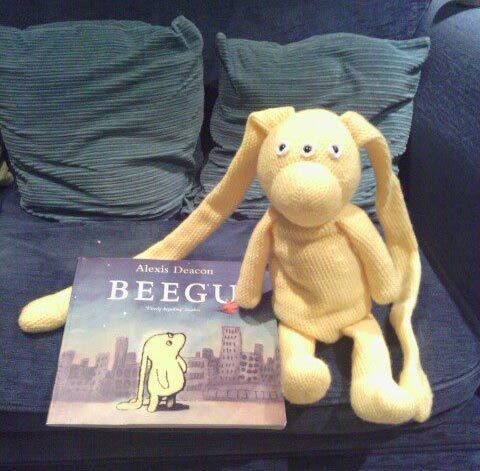 It's knitted by
Alice Brewer
, and if you don't know
Beegu
, there's a nice
video interpretation by Matt Glover
. Here's Alice showing off her Beegu in our book club meeting. Her daughter Juniper is rather obsessed and dressed up as Beegu for World Book Day.
And here's our book club. A happy scene, but also sad because it was our last meeting of book club, after meeting for nine years and reading lots of books together. People were busy, had moved away and it was getting harder and harder to get a decent-sized group. But almost everyone (who hadn't moved to New Zealand or gone off to school elsewhere) rallied for the last meeting.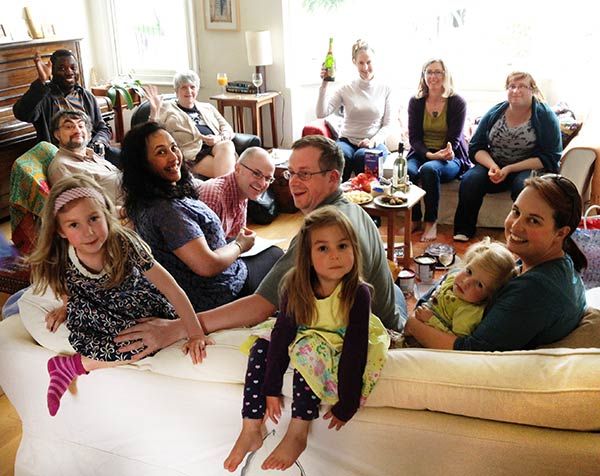 Franklyn Johnson, Maureen Prince, Heather Kilgour, Fiona Wells, Emma Edwards, Alice Brewer, Dan Brewer, Nicole Young, Stuart Pyle, Nick Prince, Anneli, Juniper and Myla (named after the author of one of the books we read)
(
Collapse
)