June 11th, 2013
Superkid
by
John Dougherty
in
Armadillo magazine
:
.........
Read more of this summer's reviews over on
Armadillo's website
. Thanks, John and Armadillo!
Don't forget, the
Superhamster Colouring Competition
is still ongoing!
Details here!
Families! I'm leading two comics workshops at the British Museum on Sunday, 21 July
. You can learn how to make a travel comic, right there in the museum! I love making comics when I go on trips. You can have a look at the
China travel comic
I've posted on my website. Book your places here on the
British Museum website
! Strictly ages 7+, this is one for kids with some literacy under their belts.
And families, again: if you can get to
Chatham Waterfront this Saturday
for the
Fuse Medway Festival
, there's going to be some awesome comics making with some of Britain's best creators! Even if you can't go, spread the word if you know people in the area who might be interested. Find out more
on David O'Connell's website
. (Lovely poster, Dave! Poor Laura is puking her guts out...)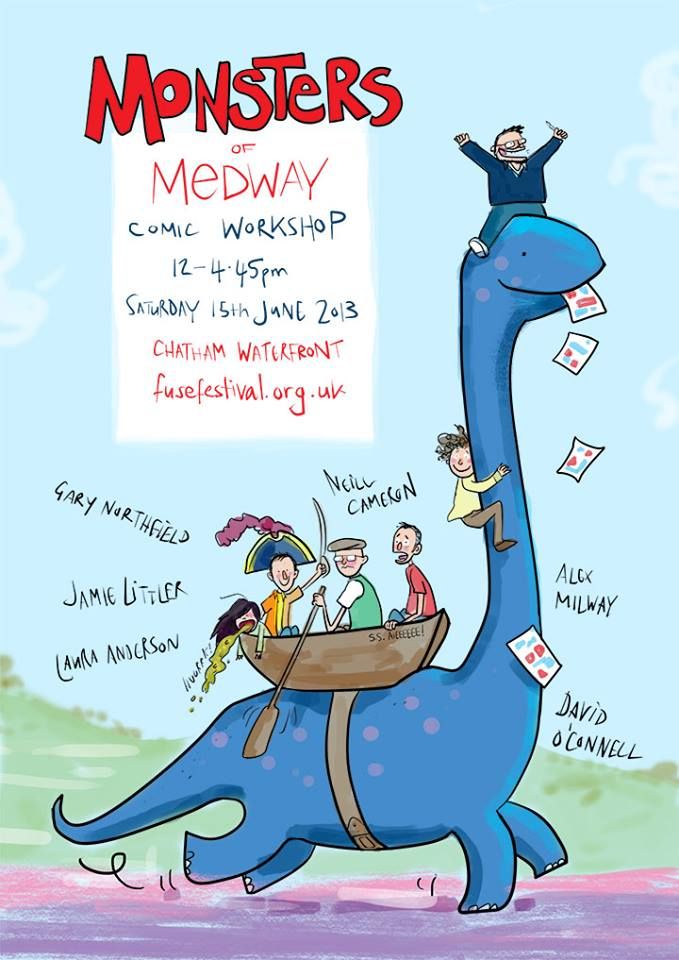 Hurrah! I love this review of
Superhamster
to
Portway Junior School
in Andover and, of course, Superhamster (who is every bit as awesome as Superkid even though the critter's not actually mentioned in the book). The kids came up with some awesome hamster superhero costumes and superpowers!
As visiting superhero, I got to open the brand-new fiction library, where they had framed photos on the wall of previous visiting authors, including
Helena Pielechaty
and
Guy Bass
. The library had formerly been a locker room, with a non-fiction library space nearby, but some teachers worked out a way to pile the lockers into a smaller room and create a lovely space for the school's fiction books.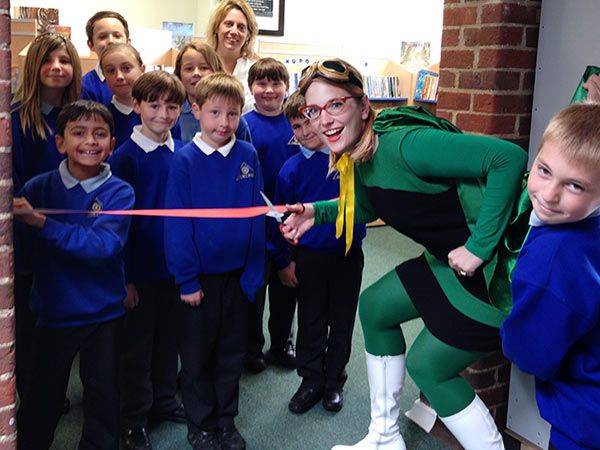 (
Click here for lots more awesomesauce under the cut!
Collapse
)
I brought my new book,