Hello, Dad! *waves* My godfather used to have an enormous and rather terrible portrait as King Tut that he was given upon retiring, and it used to glare down at us whenever we visited. So I thought Dad needed his own version. Here's the
All-Powerful, All-Seeing, Mighty Provider of Biscuits, Bicycles & Hugs, Papahotep I
.
My parents took me to the British Museum when I was a kid; it was one of the places I most wanted to visit in the whole world. I bought a papyrus painting from some street vendors and Dad framed and mounted it for me when we got home. (Do sign up for
my comics workshop at the British Museum
, happening
Sun, 21 July
.)
A few other things. Some beautifully painted graffiti I saw on Friday night in East Dulwich, by Goose Green: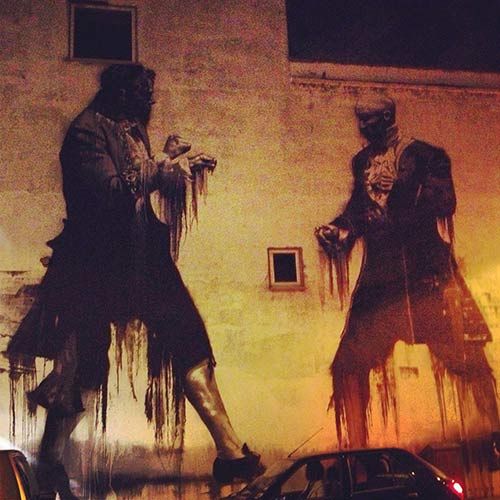 I stopped by the SelfMadeHero book launch party at
Gosh! comics shop in Soho
, and picked up a copy of
Rob Davis
's Volume 2 of his
Don Quixote
graphic novel.
(
Collapse
)