You may have seen my earlier blog post about the
six-foot-high Seawig
I wore at the
Oliver and the Seawigs
pre-launch. But travelling up with it to the
Edinburgh Book Festival
and performing in it, when I can only just keep my balance in it, was always going to be tricky. (
Book now, Philip Reeve and I are performing on Sun, 25 Aug!
) So during picture-book-making breaks, I've made a smaller travel wig,
the perfect headgear to wear anywhere, for any occasion
.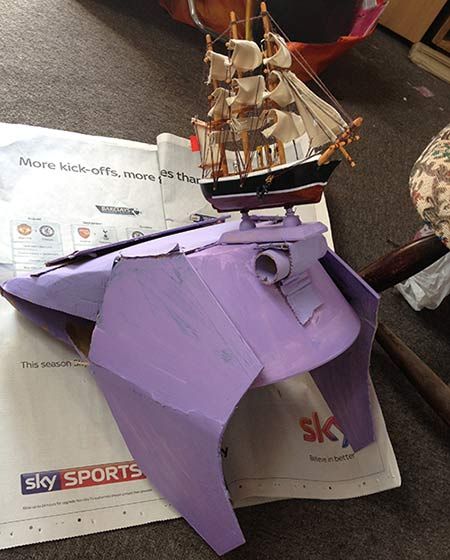 You'd never guess it started out as a humble salad bowl, a cardboard shipping box and two book covers. I like how, pre-curls, it also looked like some sort of warrior helmet like you'd find at the V&A. And finally I got to use my rubber tentacles, I've been holding back on them. And the ship is the
HMS Warrior
, it's amazing what you can get at Deptford Market.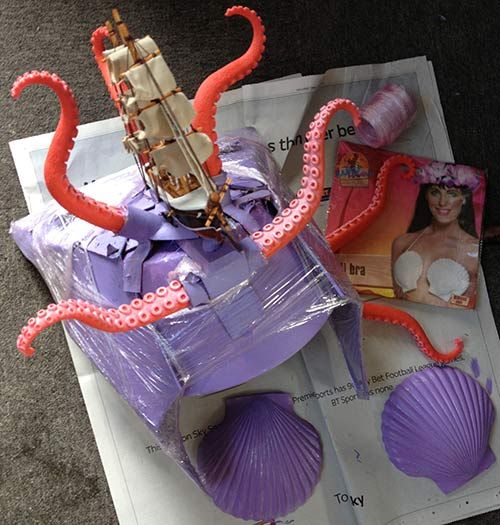 My studio mate,
Deadly Knitshade
, took this picture of me fiercely wielding my glue gun and tackling that cling film.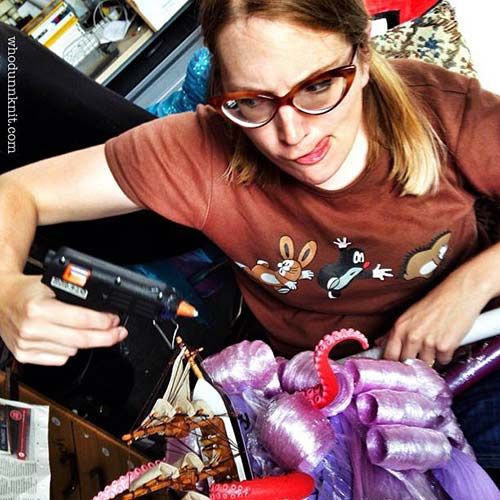 I had a disaster with those sea shells. The paint was peeling off, so I borrowed some varnish from
Sam Wyer
across the courtyard, and just as I was spraying them, a huge gust of wind blew them off into a big pile of dust. Fortunately Sam also had a jar of glitter to cover up the dirt, and I now think they look splendid. Here I am, chilling out in my mini-seawig. Must get back to the picture book work now.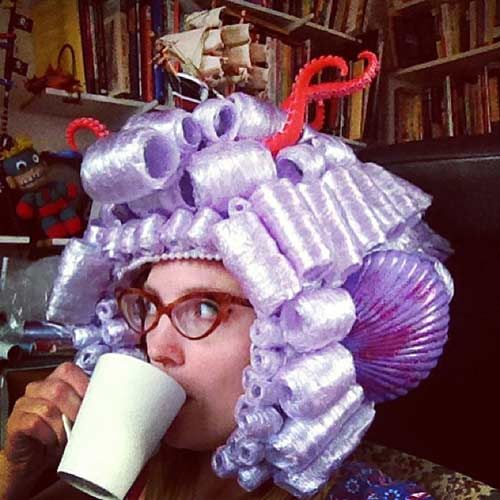 Don't forget, we also have our
official launch party in London on Wed, 4 Sept, 6:30 at Daunt Books in Marylebone
! Join us for a fun event, drinks and Gary's sister is making a cake!
Click here for details
!