August 30th, 2013
There's a little bit of my parents in the story's Mr & Mrs Crisp. Both couples love traveling and are fairly fearless. Here are the front endpapers of
Oliver and the Seawigs
, showing some of their adventures before the story begins.
I tried to give the parcel a Seawig-ish wrap job, and protect it with some old book covers, but it did come out looking slightly odd.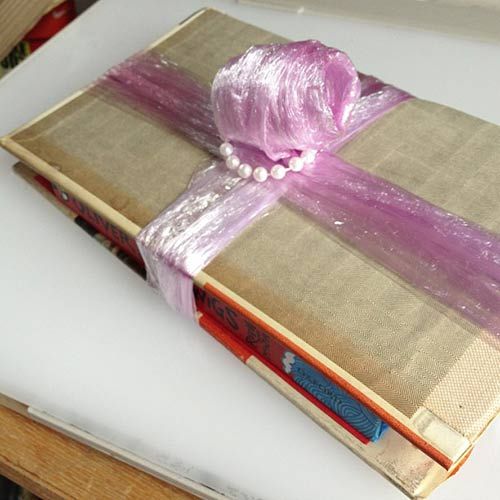 In the meantime, there have been about a billion and one things I've needed to do in the run up to the book launch. Like translating the 'Style your own Seawig' activity sheets into Dutch! A Dutch lady visiting my studio cracked up at the word 'knutsel'; she says it's a lovely word we don't have in English, all about crafting and hand-making and cosiness. And Saskia Kalter at our Dutch publisher,
Veltman Uitgevers
, told me that 'Zeepruik' is 'Seawig' and 'Watch out for Sea Monkeys!' is 'Pas op voor de zee-aapjes!'. Cool!
So excited that the Netherlands will soon be getting
Olivier en de Dwaaleilanden
! You can follow Veltman Uitgevers on Twitter as
@VeltmanJeugd
and
@VeltmanUitg
, and our fab Dutch translator Sandra Hessels at
@creativedifrnce
.
Ha ha,
Chris Riddell
has said about our book:
Een verfrissend, prachtig verteld verhaal over nautische haarkunsten, zoutwaterzoogdieren en sarcastisch zeewier – dit is mijn soort boek!
(
Click here for more under the cut!
Collapse
)
It's super-handy when my book comes out just as my mother's having her birthday. I made her this tattooed sailor lady card out of cut paper:
Oliver and the Seawigs
to the
Edinburgh Book Festival
is a bit of an understatement:
Here's a doodly recap of some of the amazing things that happened while we were there.
I didn't bring
The Giant Seawig
- it's a bit tricky for travelling - but I did make another wig which was smaller but more tentacled.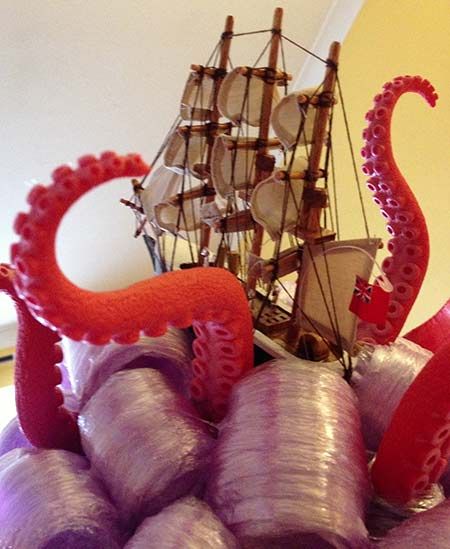 And when we arrived, I discovered that
Neil Gaiman
is rather fond of tentacles.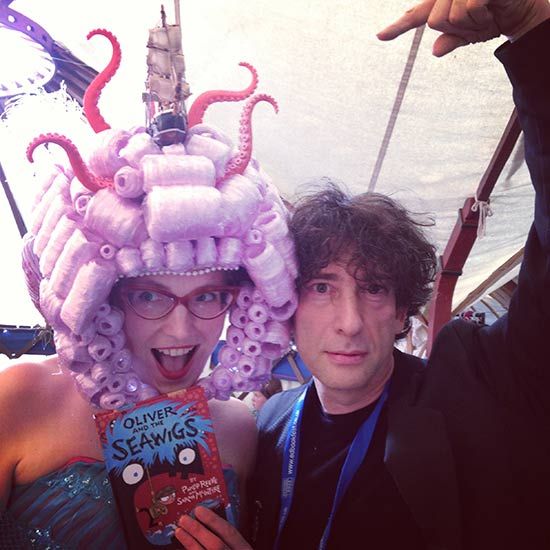 Enough to let them sprout on his own head. Awesome.
(
Click for more under the cut!
Collapse
)
To say Philip Reeve and I were excited about taking