September 11th, 2013
Philip Ardagh
's birthday!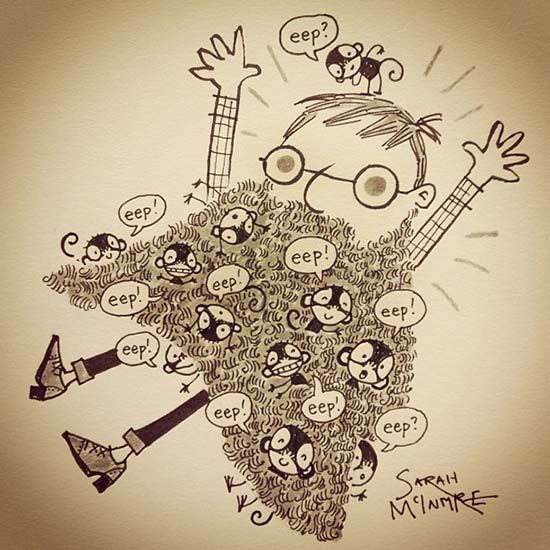 And
Steve Cole
's! Guys, I hope your special day is infested with all kinds of jollility.
Every time Sept 11th rolls around, I pause to remember... it's
Glossary of Book Publishing Terms
. I really can't deal with acronyms, I always forget what they mean. (Those in question were PLC - printed laminate case - and TPS - trimmed page size.)
Then Hattie, my publicist, sent this review from
Teach Primary
magazine which addressed exactly with this, and how my inability to process acronyms led to what is now
Oliver and the Seawigs
. Cheered me up enormously!

This just tickled my funny bone. I was designing a picture book cover and had two acronyms I didn't understand in an e-mail and went to look them up in a
The Phoenix Comic
? His name's
Matt Baxter
, he's set up an exhibition,
Sequential City
, at his studio in Hoxton Square for The London Design Festival, and a bunch of friends and I are taking part! Matt asked us to submit work with London, and our relationship with London, at the heart of it.
For artwork, I included some wash-painted comics I did for the Birdsong/Songbird anthology, which are slightly unusual for me because I usually colour my comics digitally. My studio mate
Gary Northfield
submitted two of his pages for the Nelson anthology, which were set in 1972 Dagenham. I'm curious to see what the other people submitted.
(
Click here for more under the cut!
Collapse
)
Hey, do you know the guy who does all the little editorial team animal characters in