Today is national
Books Are My Bag
Day! Independent bookshops all around Britain are having parties to celebrate and you can do your bit for the indies by popping down to one of them, buying a book, and tweeting a photo of it with yourself and the bookshop under the hashtag
#BooksAreMyBag
! Here's my choice of book: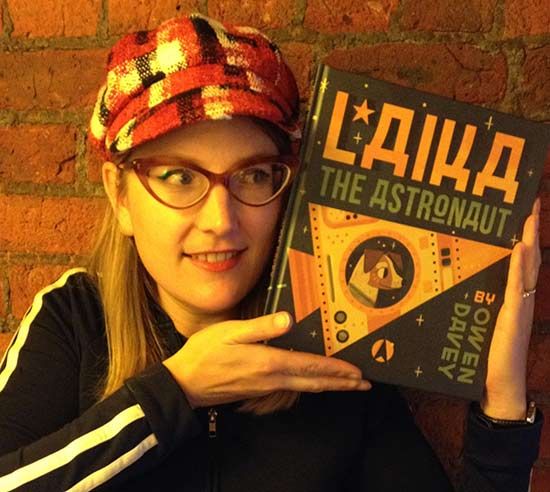 Actually, I will try to buy one today; I got the jump on the festivities by getting this yesterday, and then lovely
Frances and Peter Hopkins
at
Urmston Bookshop
wouldn't let me pay for it. (We almost had a row about it.) So today I really must fork out a few pounds for something nice. But check out THIS one! I hadn't heard about it and
Laika the Astronaut
by
Owen Davey
stopped me in my tracks when I passed it on display in Urmston.
(
Collapse
)