September 16th, 2013
Huge congrat to London teacher
Des Hegarty
for winning the TES Bookaboo competition! He could choose any picture book to read for the video and he chose the book by Gillian Rogerson and me,
You Can't Scare a Princess!
Here's his winning video:
Congratulations to all the finalists and other teachers who took the time to record videos!
Reading aloud to kids is so important, as writer
Nicola Morgan has blogged today
. You can visit Des's
Storysplat website
and follow him on Twitter:
@TheGrizzlegrog
(and Nicola at
@nicolamorgan
).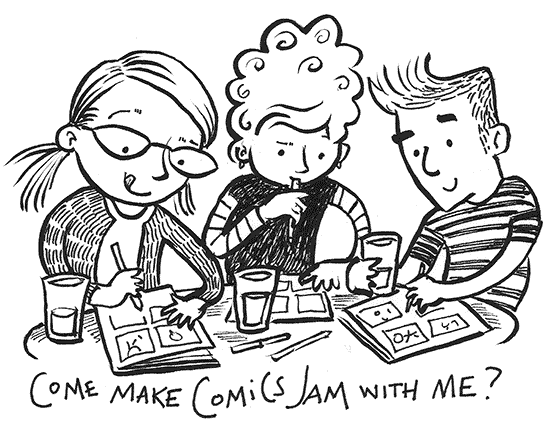 Adam Cadwell
(who runs the
British Comics Awards
I'm helping judge this year) jumped straight in and said he'd be there, then
Bevis Musson
(who baked the
spectacular Morris cake
) said he'd come, and I breathed a big sigh of relief. Then
Andrew Tunney
, Ellie
@Frillyart
,
Andrew Chiu
and
James Lawrence
all showed up. Here we are, drawing!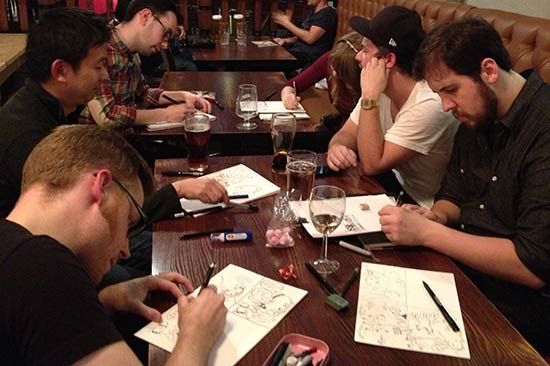 I drew a picture of Adam: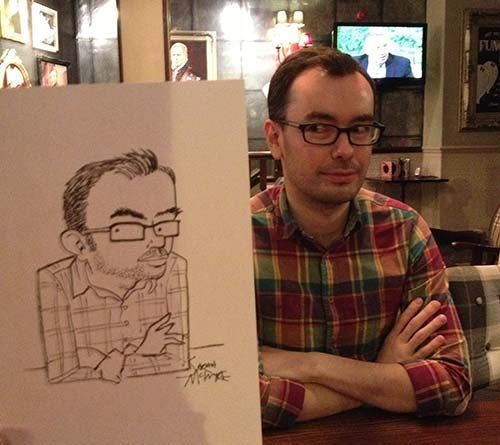 Here's one of our Comics Jams! We started with the theme of 'Rocket', each drew a panel for five minutes or so, then passed them around for someone else to do the next panel, and so on.
(
Click here for more under the cut!
Collapse
)
When I went to Manchester, I wasn't sure if anyone would be free to meet up, and I didn't know anyone there very well, except a little bit from the Internet and comics conventions, where we hadn't had much time to talk. So I was slightly nervous when I blogged I'd be at the pub at a certain time on Thursday night, if I'd end up with only one sweaty stranger in a Batman shirt who didn't even want to draw. But it was FINE. In fact, it was much better than fine!