September 28th, 2013
Marina Hyde
and me, trying to figure out how to make a hard point diplomatically.
And here we look like we're having a real laugh, but there was nothing funny about the way we'd been hurling croissants and poorly-considered insults with bad punchlines at each other from behind the make-shift table forts and chair barricades we'd set up.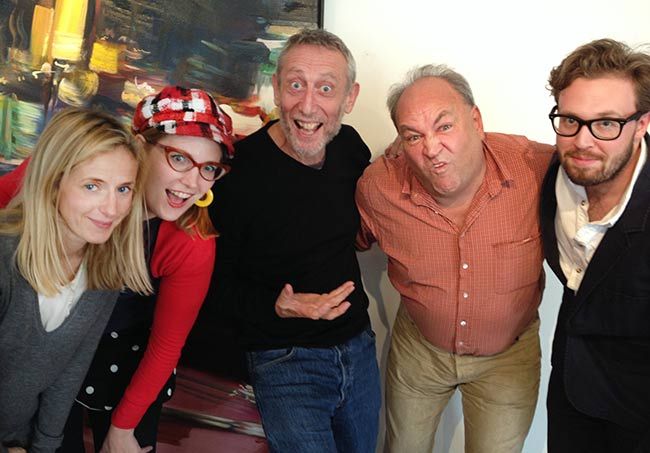 Marina Hyde, Sarah McIntyre, Michael Rosen, Jamie Thomson, John Kearns
(
Click for more under the cut!
Collapse
)
Judging the Funny Prize is HARD WORK! First you get an absolutely enormous stack of books (some have over 300 pages!) and you need to read them at a fairly brisk pace. Then you get together with the other judges and think very hard and have ARGUMENTS. We argued a lot. Here's the Guardian columnist