September 30th, 2013
Western Morning News
photographer went out to Dartmoor to catch my
Oliver and the Seawigs
co-creator,
Philip Reeve
, in action. Check out these photos from the shoot, and you can read the full article here:
Author's putting the fun into fantasy
.
Philip thinks these trainers are very daring. *whispers*
He's never owned trainers in his whole life!
I do sometimes think he lives on another planet, in the nicest possible sense. I suspect he will be the next Doctor, after Peter Capaldi.
A
Isabel Greenberg
on the launch of her comic with Jonathan Cape,
The Encyclopedia of Earth Earth
!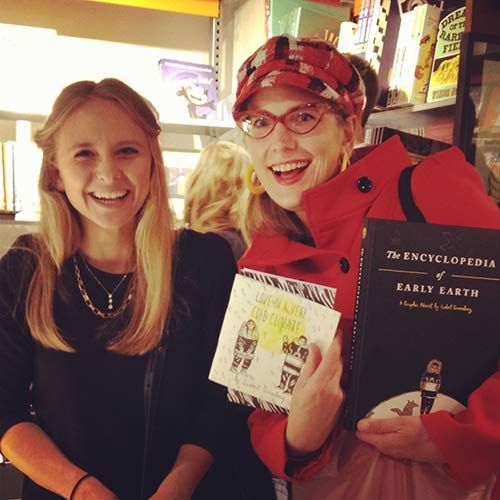 I first met Isabel at Comiket, and on Friday evening, went to her launch at
Gosh! Comics
in Soho, where they're selling a special bookplate edition.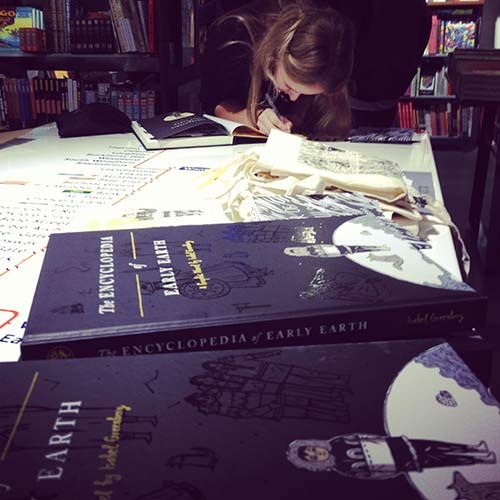 I fell in love with Isabel Greenberg's work the first time I saw her mini comic,
The River of Lost Souls
. She brings together in her artwork so many of the things I love about folk art: the chunky lines of Russian woodcuts and flat, almost awkward poses of Andre Rublev's painted icons...
(
Click for lots more under the cut!
Collapse
)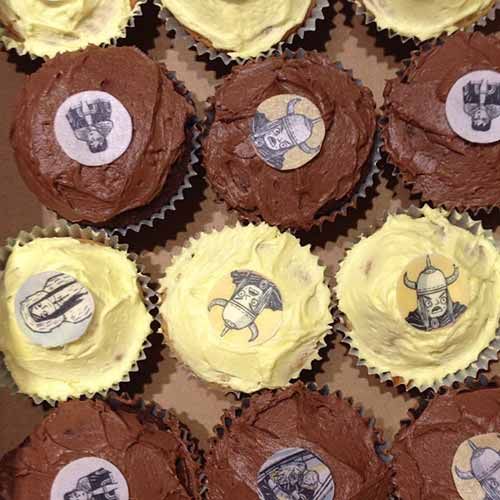 Speaking of women in comics and nice treats, fellow comics colleagues
Ellen Lindner
,
Kripa Joshi
and other women have got together a bunch of new comics for
The Strumpet
magazine, this time on the theme of food. Do have a look at
their Kickstarter campaign
and think of supporting them and getting your own copy of the comic:
Congratulations to