This weekend was Seawigs BATH TIME! The Sea Monkeys thought this was a great thing, but Iris the mermaid wasn't so sure:
Philip Reeve
and I had a great time bringing
Oliver and the Seawigs
to
The Telegraph Bath Children's Literature Festival
. Check out this great mermaid cosplayer!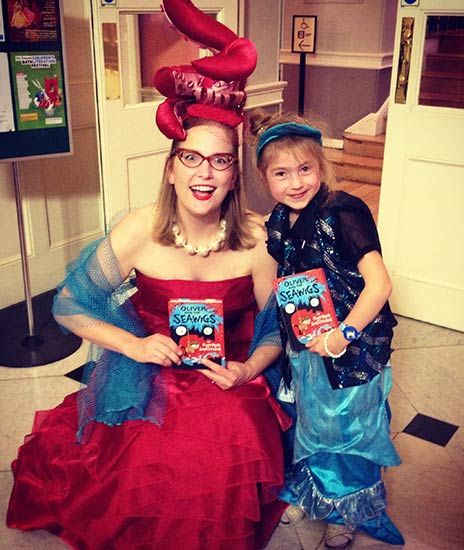 Big thanks to writer
David Almond
for curating this year's festival. I thought it would have been so much work that he wouldn't have been able to do anything else, but he said the team made it possible to do both his writing job and this one, and he's up for doing it another year. Here's David, writer
Gill Lewis
(in her bear costume), Philip and me in the festival Green Room.
(
Collapse
)