Hey, guess what! We have a new Fleece Officer here are the Fleece Station studio and we are super excited about her! Presenting...
Elissa Elwick
!
She is starting off very well; even when she is not in the studio, we find traces:
And little critters! Lots of little critters everywhere!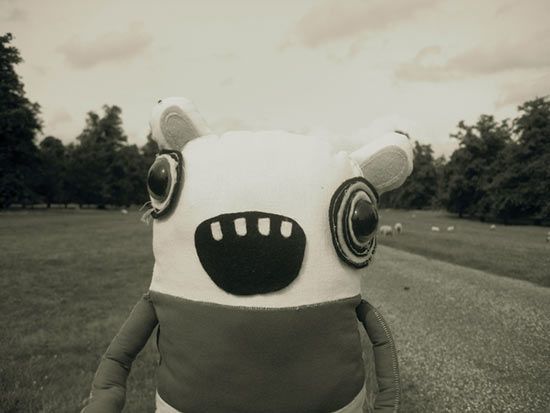 The Fleece Station is ever growing and changing, and while
Lauren O'Farrell
is still very much part of the studio and our activities, her work has expanded so much that she needs more room. So Elisa, a writer-illustrator, has moved in with
Gary Northfield
and me on the third desk and has already set up her space with bunting and loads of little toys!
I interview Fleece Officer Elwick here:
So people will be curious, what exactly do you do, Elissa?
I draw pictures and sometimes write words for children. It's mighty fun. I also make monsters, occasionally.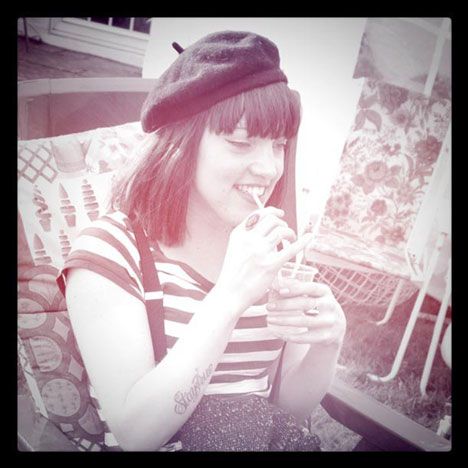 (
Collapse
)

How can people find out more about you?
I have a
website
and a
blog
and a
twitter page
and a tin can that only sometimes works, but I only know if you're trying to contact me on the tin can if you hum a ring tone and I can only hear you humming the ring tone if you're standing quite near me and if you're standing quite near me then it's probably best to just tap me on the shoulder and speak words at me because talking with tin cans is a bit silly when you think about it.