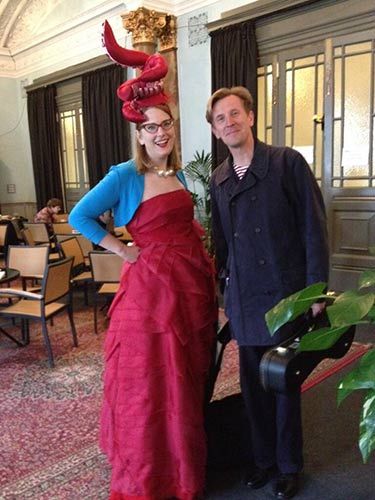 Photo by Horrid Henry writer Francesca Simon
Next stop on the
Oliver and the Seawigs
tour:
The Times Cheltenham Literature Festival
. Where my co-author
Philip Reeve
, the Oxford University Press and Scholastic gang had a kraken good time!
We were joined by this excellent Sea Monkey, knitted by
Jo Morris
, the mum of our OUP publicist Charlotte Morris. (You can
download the knitting pattern from my website
.)
Big thanks to The Times for sponsoring; here we are with children's book journalist
Nicolette Jones
, who chaired something like sixteen panels. (And it's much harder to host someone else's event than do your own; anyone can talk about herself for an hour - we all know ourselves pretty well - but talking with someone else about their work requires a great deal of HOMEWORK.)
I saw today in The Sunday Times that she listed
Oliver and the Seawigs
as Children's Book of the Week! Thanks, Nicolette!
I love dressing up for festivals and I always look out for Tom Gates author
Liz Pichon
, who adds the most amazing personal touches to her outfits. I'd seen her signature fingernail painting before, but check out these great shoes! Liz said she did it just with a Sharpie pen; I totally want to try that.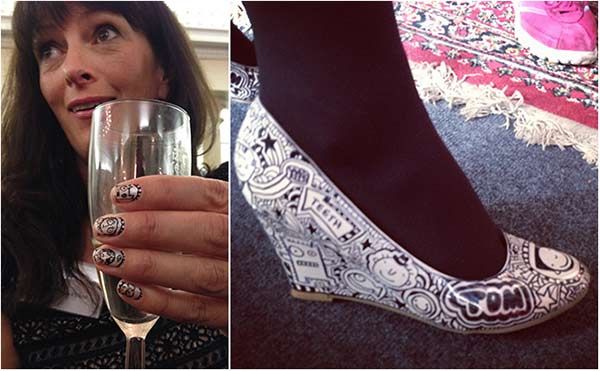 I hadn't made my hat this time; I'd drawn these sketches for
Emma Toft
, who'd then made it.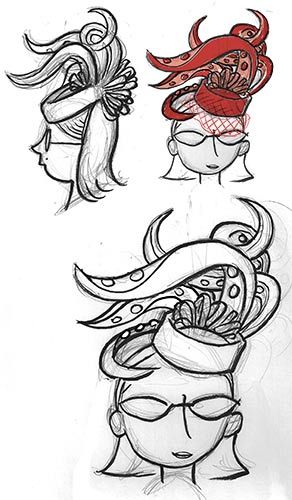 (
Collapse
)