October 16th, 2013
Books are My Bag
conveyance.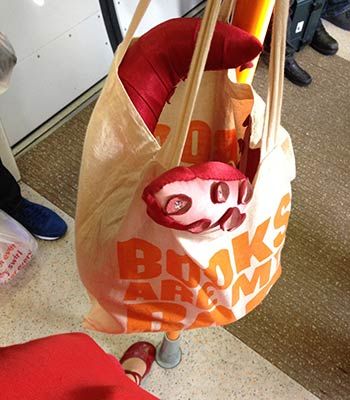 But I haven't been taking much time to do my morning sketches, and I really hope to get back into them. So here's one I did this morning:
If you're stuck for an idea of something to draw today, try making up a character and show them read out a passage from one of your favourite books. (This passage is from
GOBLINS by Philip Reeve
.)
(
Click for more under the cut!
Collapse
)
I've been doing quite a lot of travel these past few weeks. The squid has been protesting its mode of transport, although it should feel HONOURED to ride in a super-stylish