October 18th, 2013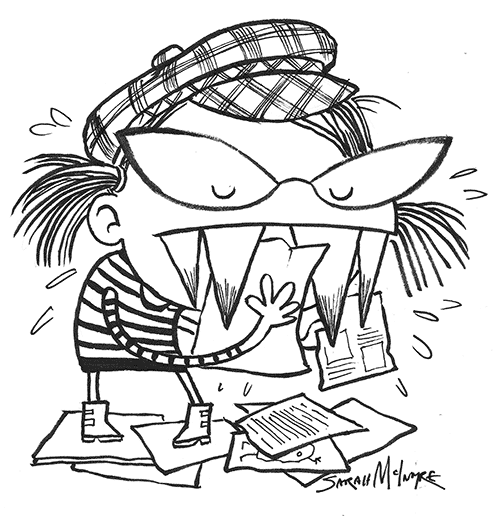 My studio mate,
Gary Northfield
, is heading up to
Kendal
with some of The
Phoenix Comic
team for
The Lakes International Comic Art Festival
, it should be awesome. Check out
the guest list
- Posy Simmonds, Isabel Greenberg, Rob Davis, Luke Pearson - so many creators you'll recognise. And those are just the listed ones, loads more will be there! They've planned lots of events for families, which you can read about
in their programme here
.

There's a
Guardian article about it here
. I'm very sad to be missing this; say hi to Gary and the Phoenix team for me! Oh, and this Comics Jam from
last weekend
in Cheltenham makes me laugh. Sick sick.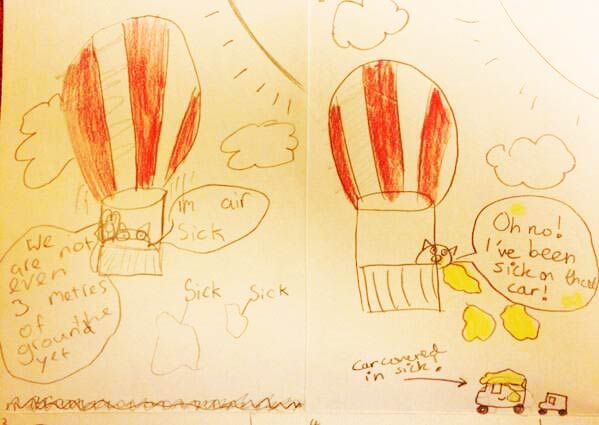 Next big comics stop for me is
Leeds Thought Bubble
in November! Don't miss it!
Lotsa work to get through today. Must get my teeth into it.
Babette Cole
just tweeted photos of herself in the new mermaid dress she bought to read
Oliver and the Seawigs
. Also note the crab hat and the fact she is SITTING ON THE TOILET.
...Babette, you totally rock my world.
On a side note,
interview with Calvin & Hobbes' Bill Watterson
! (That's my all-time favourite comic.)
Ha ha!