Today is
International Draw-a-Wallaby-with-Your-Eyes-Shut Day
!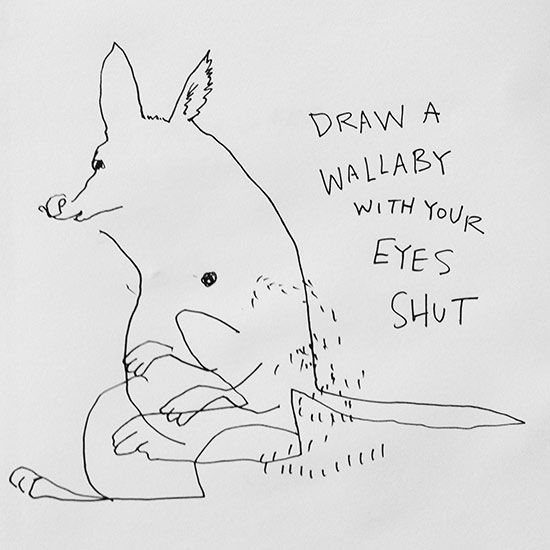 If you're on Twitter or Instagram, give it the hashtag
#drawawallabywithyoureyesshut
. Go on, you know you want to! :D (I'll post some up here in my next blog post.
Edit: here they are!
)
Yesterday was my Australian day, it was pretty awesome. I got to try my first-ever Tim Tam, specially delivered to our Fleece Station studio all the way from Canberra by visiting bugs-and-beetles specialist, coleopterist
Ainsley S
.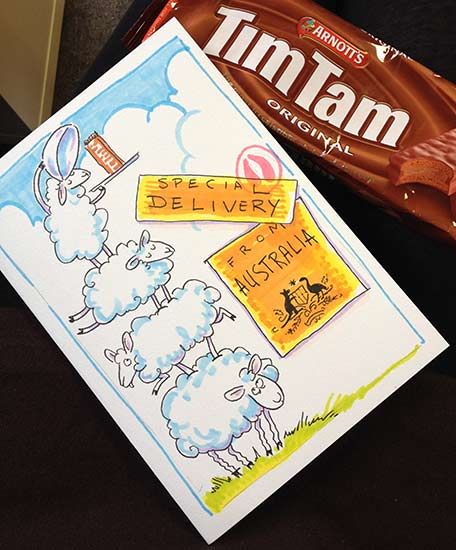 Not only did Ainsley bring dark and milk chocolate Tim Tams, but she painted detailed instructions about how to eat them!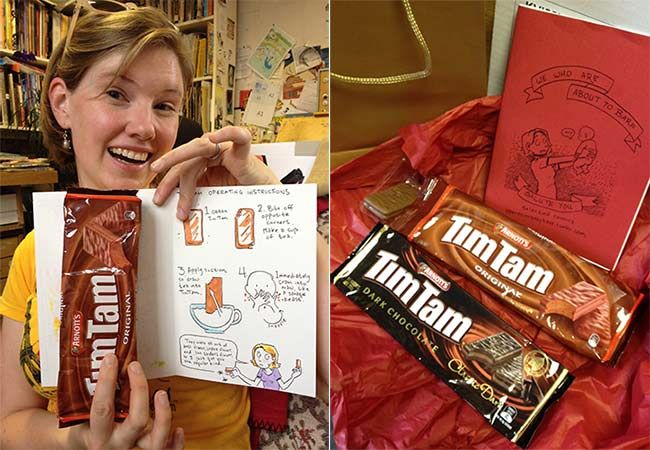 (
Collapse
)