Today's morning sketch: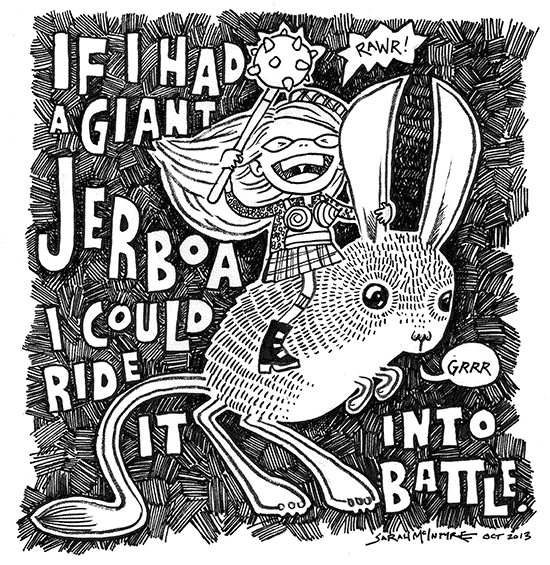 There are loads of inked drawings being made this month for
Inktober
, which you can see on
Tumblr
,
Instagram
,
Twitter
and elsewhere.
Today
Booktrust
have announced the
Roald Dahl Funny Prize shortlist
! To be frank, we judges fought like cats about the books, there was not a lot of consensus, but we eventually came up with these choices. (You can read my blog from the
Judges Day here
.) And Martin Chilton's written about it in the Telegraph!
See the whole shortlist and previous lists here.
Hey, exciting stuff: I'm a big fan of
Audrey Niffenegger
's book
The Time Traveler's Wife
, which I read three times and couldn't stop thinking about. She's released the first 25 pages of the sequel, which follow the time-traveling of Clare and Henry's daughter, Alba. I love it, even in those few pages, there are so many great ideas and exciting promises. I want to find out more about this yellow house that Alba keeps going back to, with a strange man's clothes in it, and a slightly creepy birthday cake.
You can download
The Time Traveler's Wife
with this bonus material exclusively from Zola Books. It's an American price tag, but from Britain, we can pay by Paypal. (I read it on my iPhone.)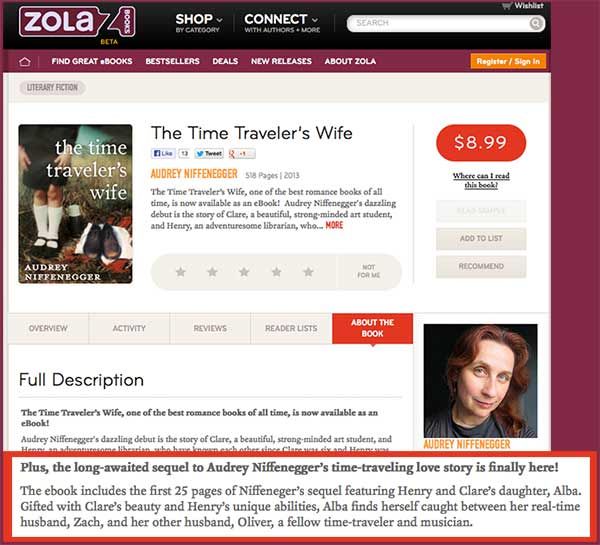 Audrey's a much bigger fan of print books than eBooks, but she's invested in Zola Books to give near-monopolies like Amazon a run for their money, and encourage decent eBook deals for authors. Zola are doing their best to grow and expand, and I think it's a good eBook alternative retailer to support.
Oh, and did you see yesterday's gallery from
International Draw-a-Wallaby-with-Your-Eyes-Shut Day
?
So fabulous...